Stuff Luke Carey Found: January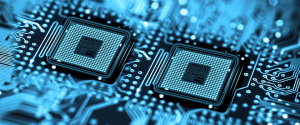 Editor's Note – This is the first of a monthly column by Luke Carey, Director of Office for Young Adult Evangelization and Discipleship, that examines Catholic resources and information available online in various formats. To contact Carey about the column, email: [email protected]
Experts estimate there are more than one billion websites?
More than one billion!
Think about all the content on those websites. All the different ideas and topics. I find it nearly impossible to grasp. Let's pretend that one-tenth of one percent of these websites contain content related to Catholicism. That would mean there are more than one hundred thousand websites producing Catholic-related content. This does not include the numerous videos and podcasts you can find from a Google search.
We do not have to try very hard to find Catholic content on the internet. What we do lack is a means to discuss why or if any of this content is actually good. This new column is an attempt to do just that. I am not going to be reviewing every piece of Catholic content on the internet. But I am going to discuss what I know, what I enjoy and maybe even a few things that give me pause. Suggestions are always welcome.
So let's begin. If blogs were the past, podcasts the present, and videos the future, expect Father Mike Schmitz to be a household name to Catholic families in five years. Baby-boomers are probably scratching their heads wondering "Who is this guy?" Practicing millennials are thinking, "Isn't he that one priest from (insert any Catholic youth event here)?"
Father Schmitz is a priest in Diocese of Duluth, MN where he is the Director of Youth and Young Adult Ministry. He also oversees the Newman Center at the University of Minnesota-Duluth. Father Schmitz is a fantastic homilist and speaker. His homilies are released on his podcast, which is always in the iTunes top 200 podcasts for Religion & Spirituality. (Believe me, I check the iTunes top 200 every week. But that's a story for another time.) Father Schmitz frequently speaks at various youth conferences and other similar events. He is a dynamic speaker and has a relatability that instantly puts anyone at ease. Fun fact: Father Schmitz was ordained by Archbishop Schnurr.
My favorite content from Father Schmitz are his YouTube videos with Ascension Press. They are fantastic. Each video is usually under 10 minutes and is centered on a basic, yet relatable, topic. Father Schmitz presents his thoughts in a manner that are both accessible and applicable. Some of my personal favorite videos of his are "What's Your Bedtime?"; "No Spiritual Director? No Problem!" and "Praying in a State of Mortal Sin." To view his videos, click here
If there's one complaint I could make about most Catholic content on the internet, it is that most of it focuses on the area of intellectual formation. This is great, but it usually comes at the expense of ignoring the other three areas of formation: spiritual, human and pastoral. Father Schmitz does a great job of making content that addresses all four areas. If you are looking for something to enhance all areas of your life, Father Mike Schmitz's YouTube videos are a great place to start.
Recommended Twitter Follow: @DecentFilms
Steven Greydanus is a deacon and excellent film critic. His reviews can be found in the National Catholic Register, Catholic Digest and other publications. Deacon Greydanus is a must follow for any Catholic that identifies as a movie-lover. His tweets offer a fascinating take on movies, popular culture and important current events.