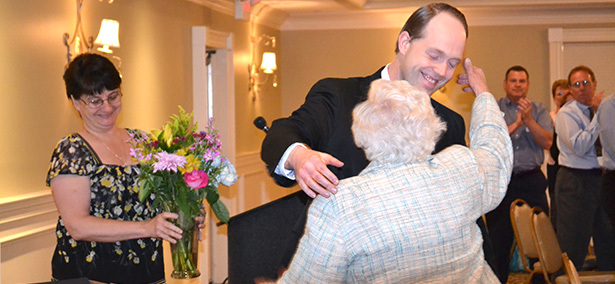 By John Stegeman The Catholic Telegraph After a meeting to discuss the issues facing Catholic education in the Archdiocese of Cincinnati, many principals of area Catholic schools were honored at the third-annual Archdiocesan Special Principal Awards Luncheon April 30 at the Presidential Banquet Center in Kettering. 
By Maggie Collins For The Catholic Telegraph St. Charles Borromeo Parish in Kettering celebrated a jubilee year from October 2011 to October 2012. The major theme of the year was one of gratitude to God for the many blessings received over the 50 years of the parish's existence. Established on …
By Eileen Connelly, OSU The Catholic Telegraph KETTERING — Since August of 2012, Archbishop Alter High School has been celebrating 50 years of excellence in Catholic education in the Kettering community.