Archdiocesan principals, others recognized at awards luncheon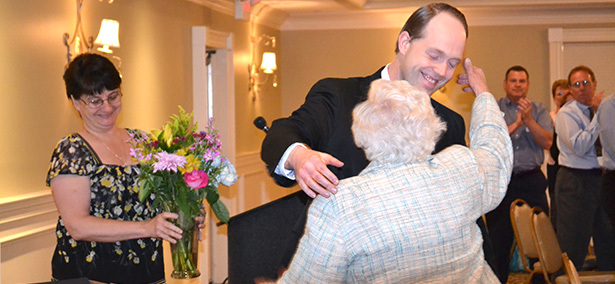 By John Stegeman
The Catholic Telegraph
After a meeting to discuss the issues facing Catholic education in the Archdiocese of Cincinnati, many principals of area Catholic schools were honored at the third-annual Archdiocesan Special Principal Awards Luncheon April 30 at the Presidential Banquet Center in Kettering. 
Superintendent of Catholic Schools Jim Rigg served as emcee in announcing the names of those to be honored.
Thirteen individuals won awards during the event but there was only one standing ovation.
When it was time to recognize those who are leaving their current roles in Catholic education — either to retirement or new opportunity — Rigg introduced Sister of Mercy Helen Lucille Habig last. Sister Helen will retire at the end of June after 58 years of service to Catholic education, including 43 in the Catholic Schools Office. As the room applauded, Sister Helen embraced Rigg and received flowers in honor of her career.
Following that, Rigg announced a new award for principals — the Sister Helen Lucille Habig, RSM Award. The Habig Award is for principals who have demonstrated long-term service to Catholic schools and have helped to redefine the field of Catholic education for the better. The inaugural winners were St. Ignatius Principal Tim Reilly and St. Joseph (Hamilton) Principal Bill Hicks.
The most prestigious award of the event, the Christ the Teacher Award, is given to principals who personify the ideal of Jesus as the ultimate teacher and divine example of effective leadership. This year's winners were John Paul II Principal Nori Roach and McAuley High School Principal Cheryl Sucher.
The Livitate Dei Award is given to principals who best exemplify the concept of Christian community among principals by building a collaborative relationship between schools. Livitate Dei translates as City of God. The 2013-14 award winners were Bishop Leibold (Dayton) Principal Paul Beyerle and Our Lady of Victory (Cincinnati) Principal Kathy Kane.
The St. John the Baptist Award honors principals who aren't afraid of new ideas. It is given to a principal who "sticks their neck out" to introduce new or innovative programs. The 2013-14 award winners were St. Patrick (Troy) Principal Cyndi Cathcart and Moeller High School Principal Blane Collison.
The GUPpy Award — which comes with a tongue-in-cheek plaque with a golden fish — honors those principals who face exceptional situations and exemplify grace under pressure (GUP). This year's winners were Catholic Central Principal Peter Dunlap and St. Nicholas Academy (Reading) Principal Jason Fightmaster.
Archdiocesan human resources personal Rob Reid and Meg Paul were noted as honorary GUPpy winners as well.
Not all of those honored April 30 were principals, however.
Owing to the need for strong parish leadership in Catholic schools, the Catholic School's Office also presented the Cure' D'Ars award to Father Larry Tharp, pastor of Sacred Heart and St. Ann's parishes. The Cure' D'Ars award is named for St. John Vianney, patron saint of priests, and recognizes pastors who show outstanding support for Catholic education.
The St. Matthew award, given each year to a business manager who goes above and beyond in support of Catholic schools. It is named for St. Matthew, patron saint of bankers, accountants and financial managers. This year's St. Matthew Award was given to Mother Brunner School's Joseph Hurr.
Susie Gibbons won the St. Peter the Rock Award, which is given to a member of the Catholic Schools Office who personifies excellence, hard work and a genuine sense of Catholic ministry.
New principals, mentor principals, PACTS Representatives and members of the Standards-Based Report Card Committee, as well as retiring/leaving principals were also recognized at the event.
The Archdiocesan Special Principal Awards were sponsored, in part, by The Catholic Telegraph.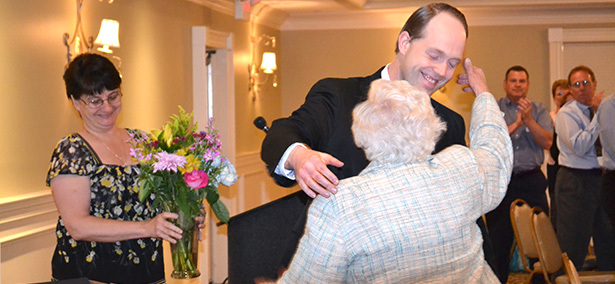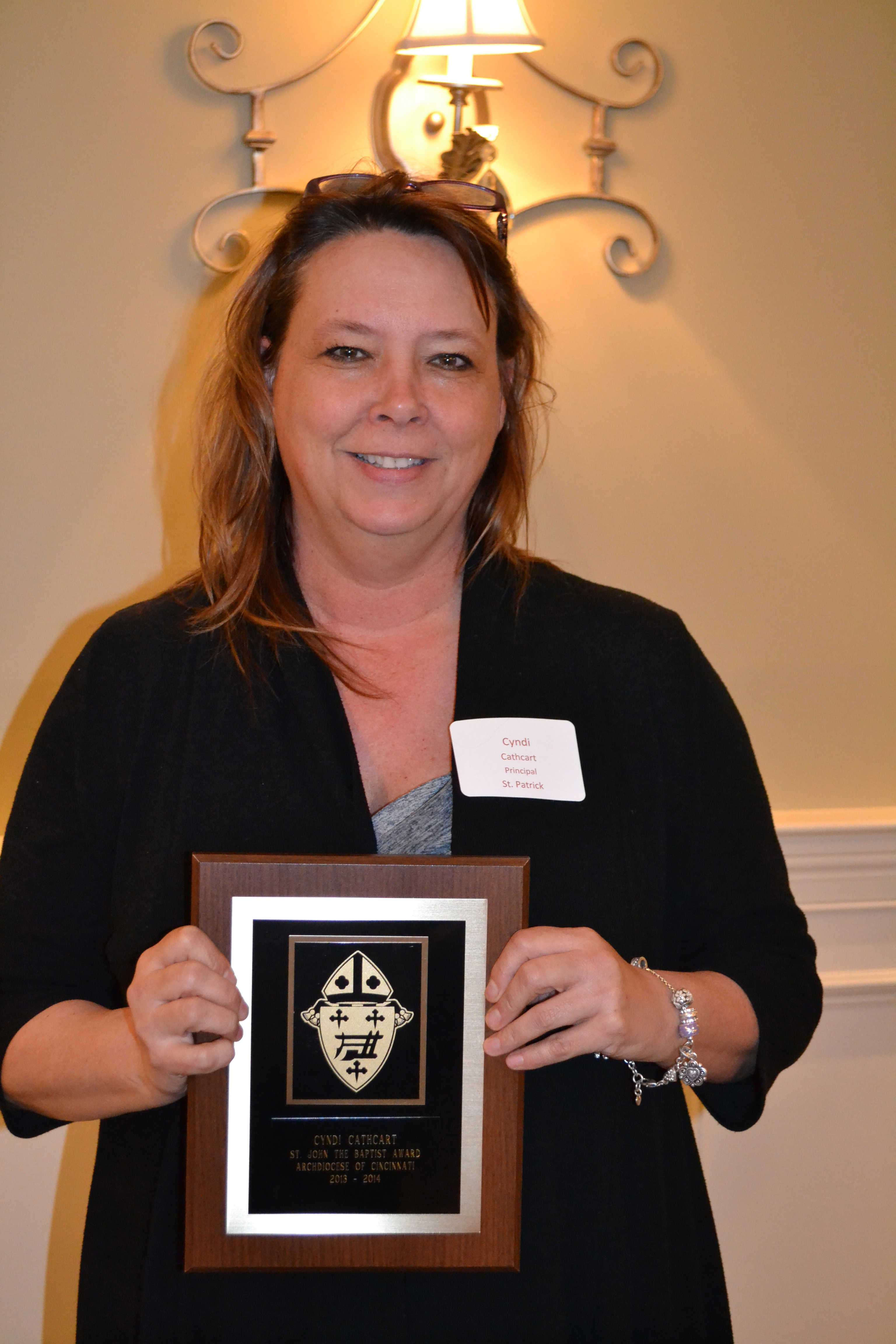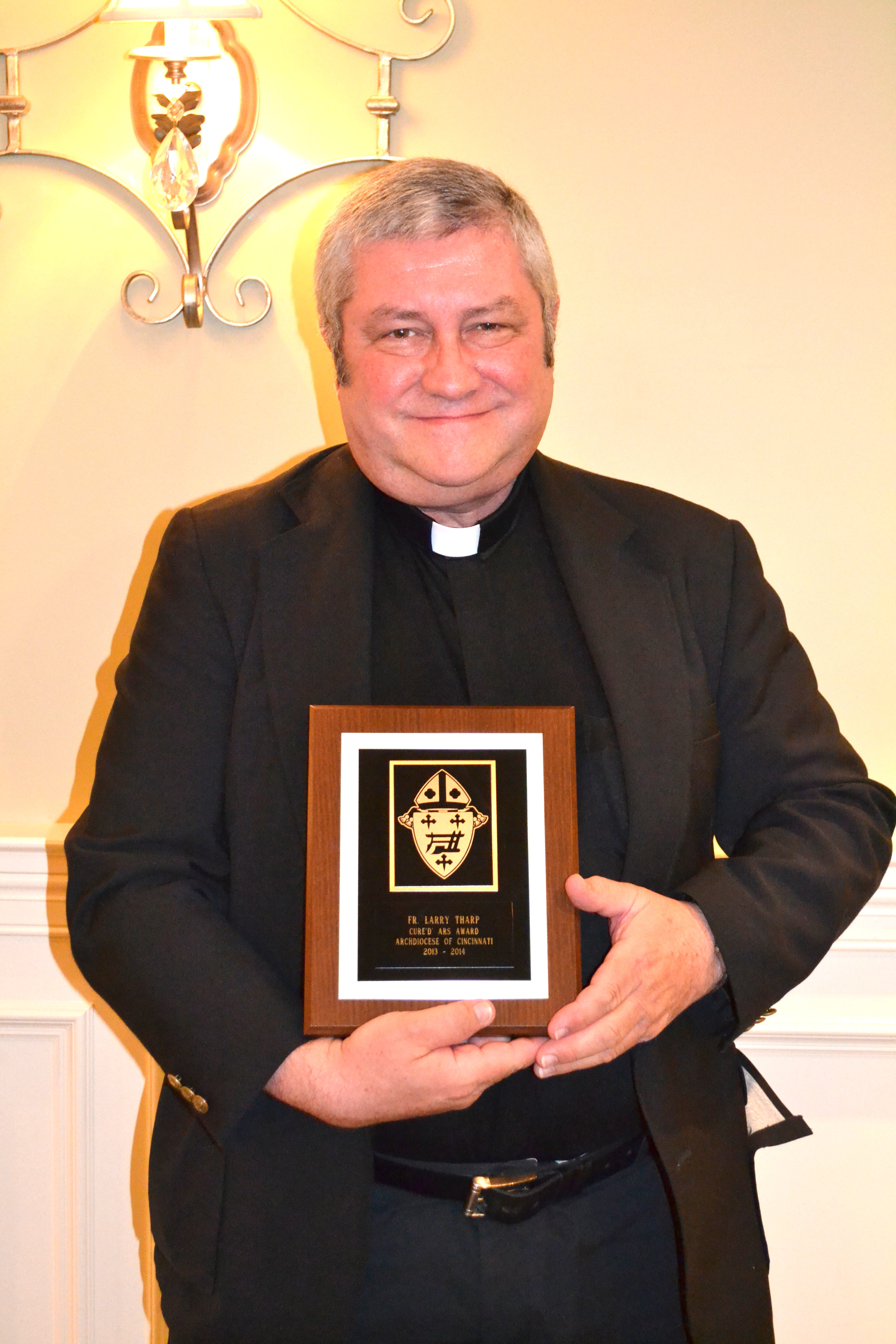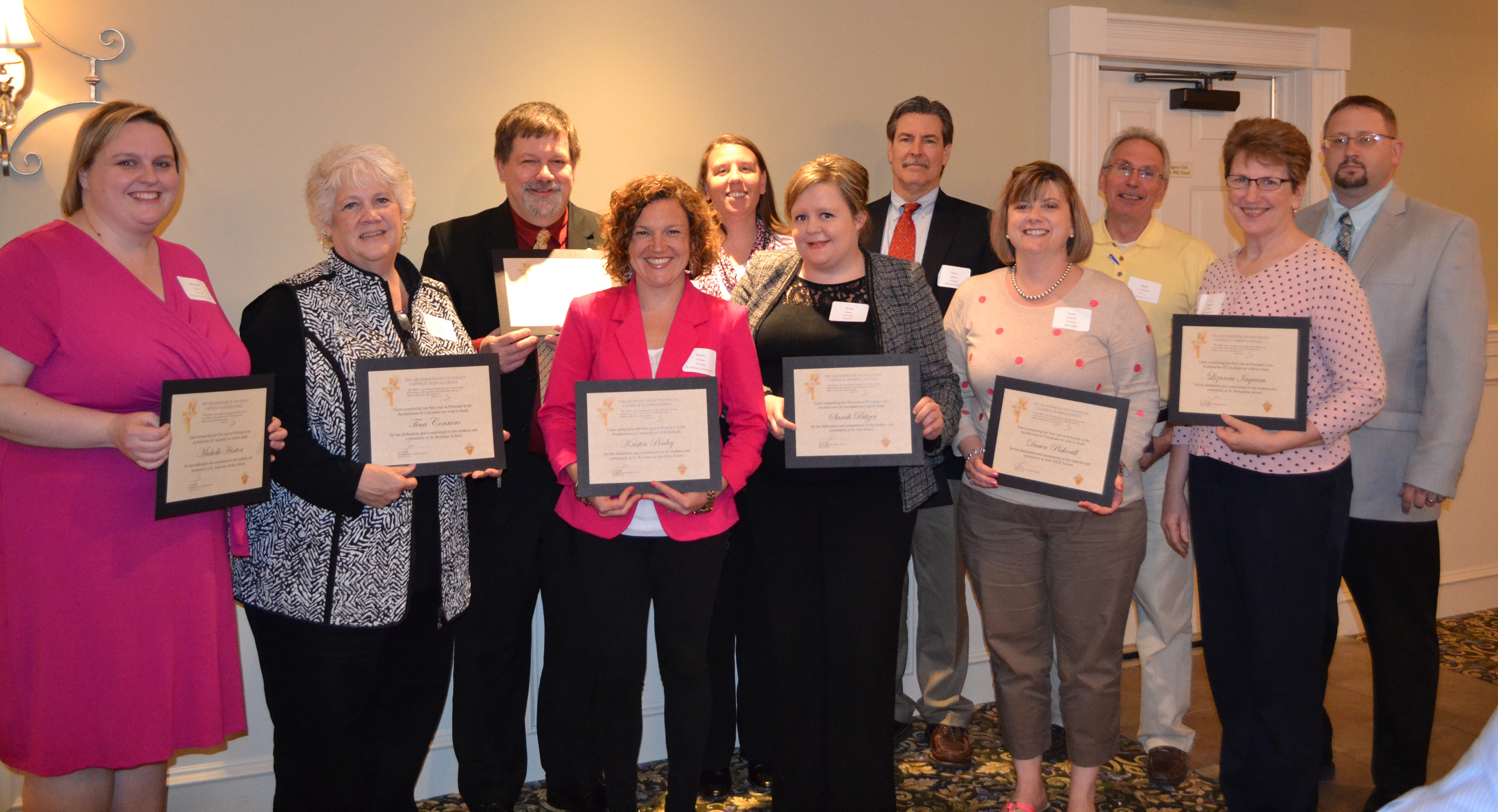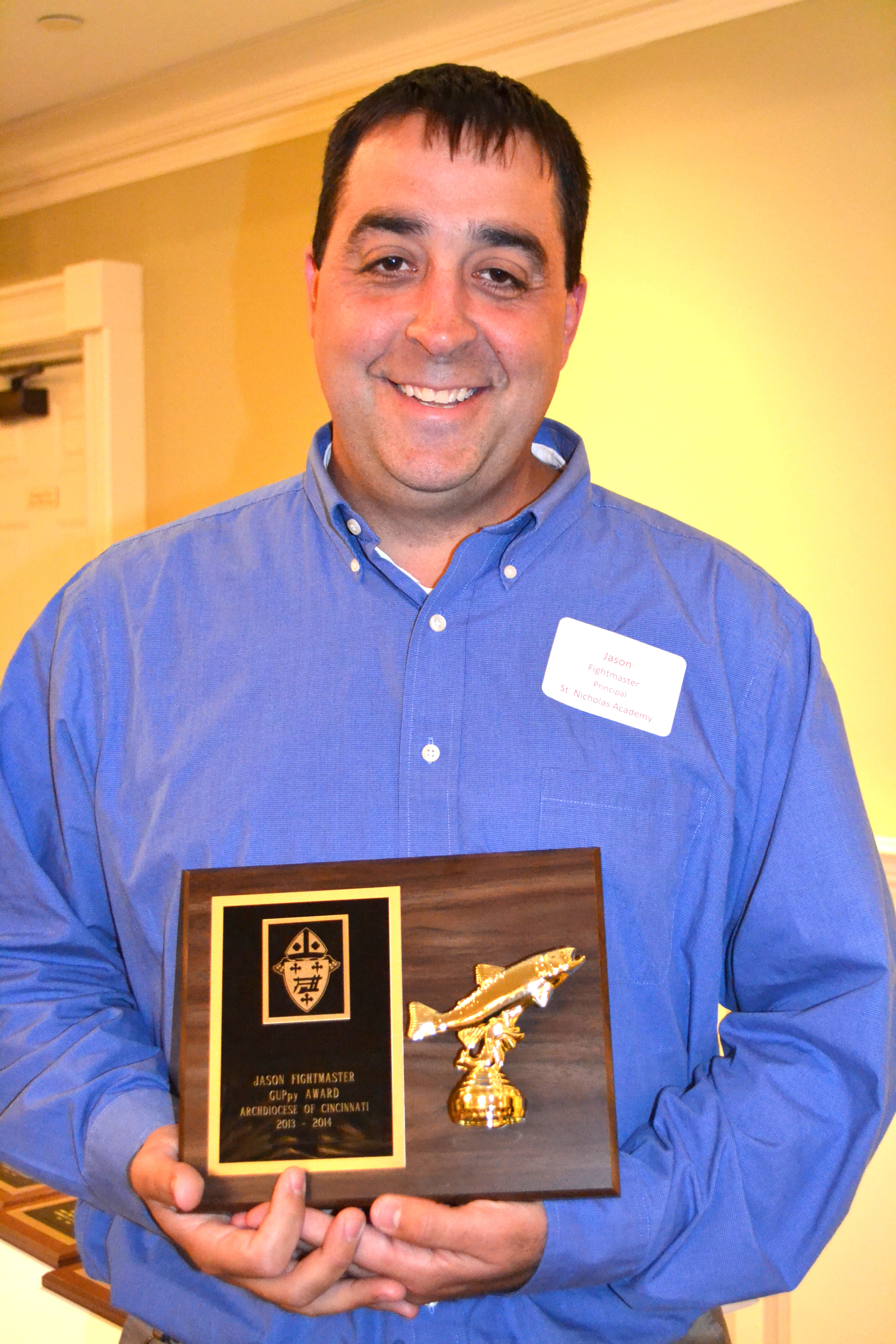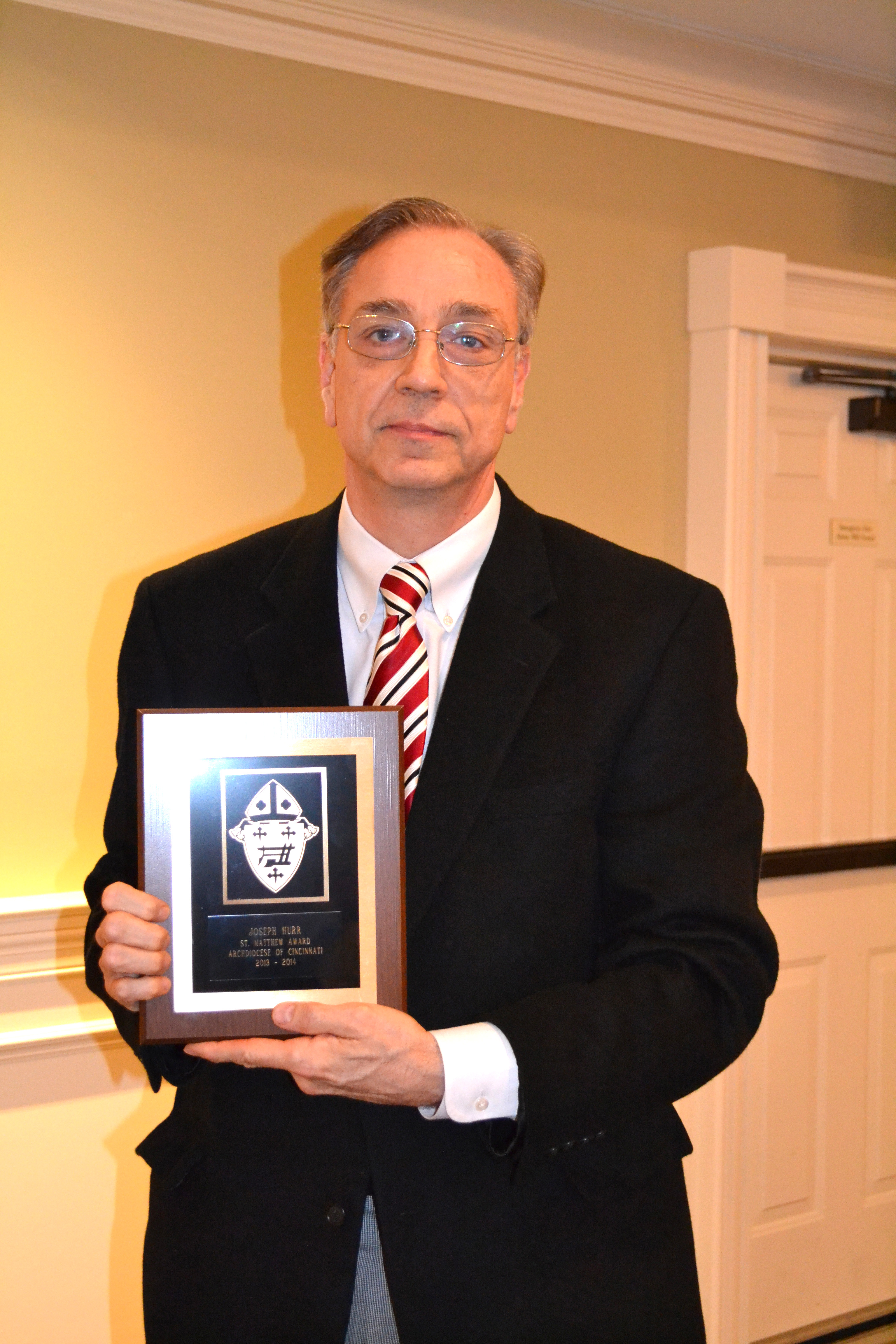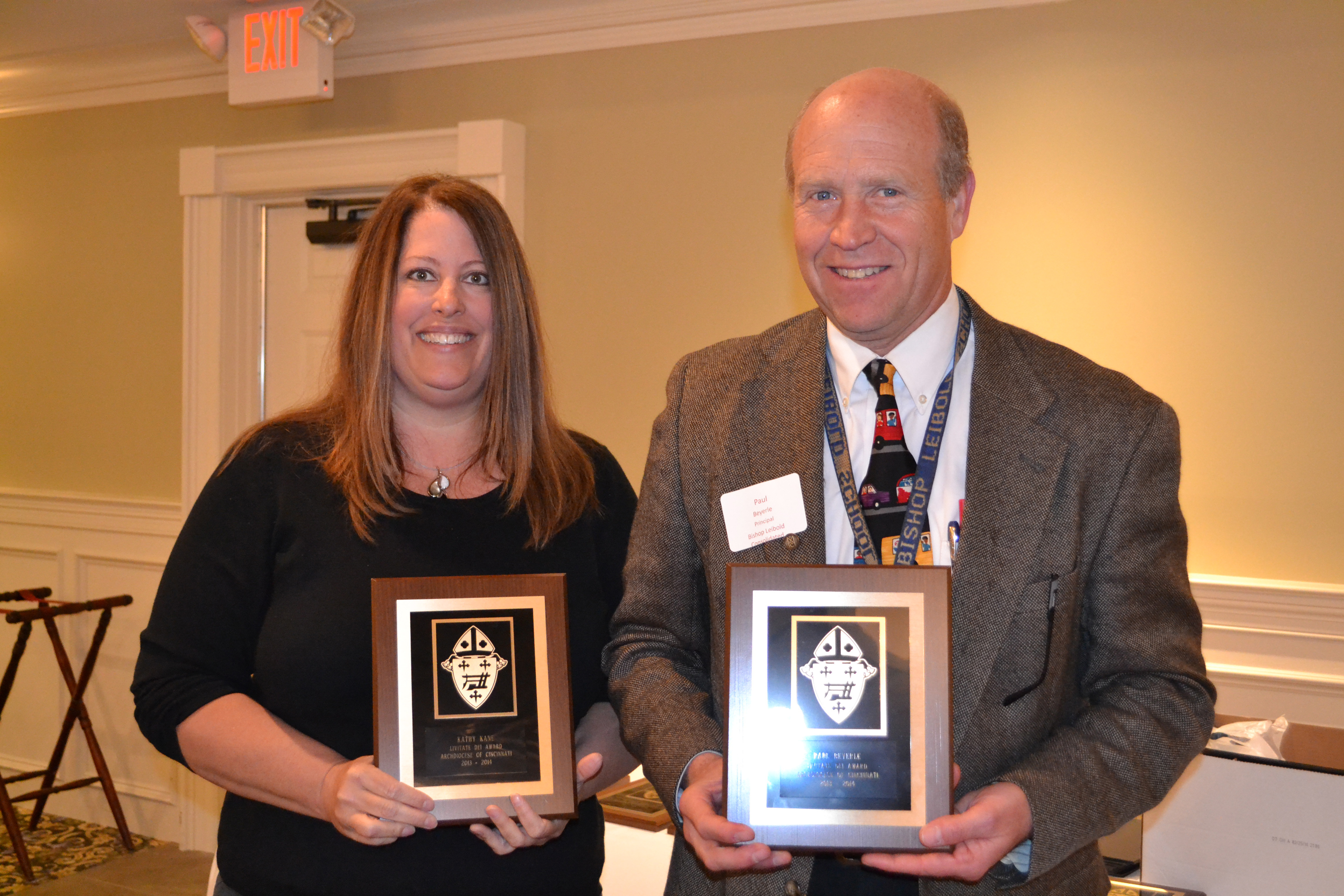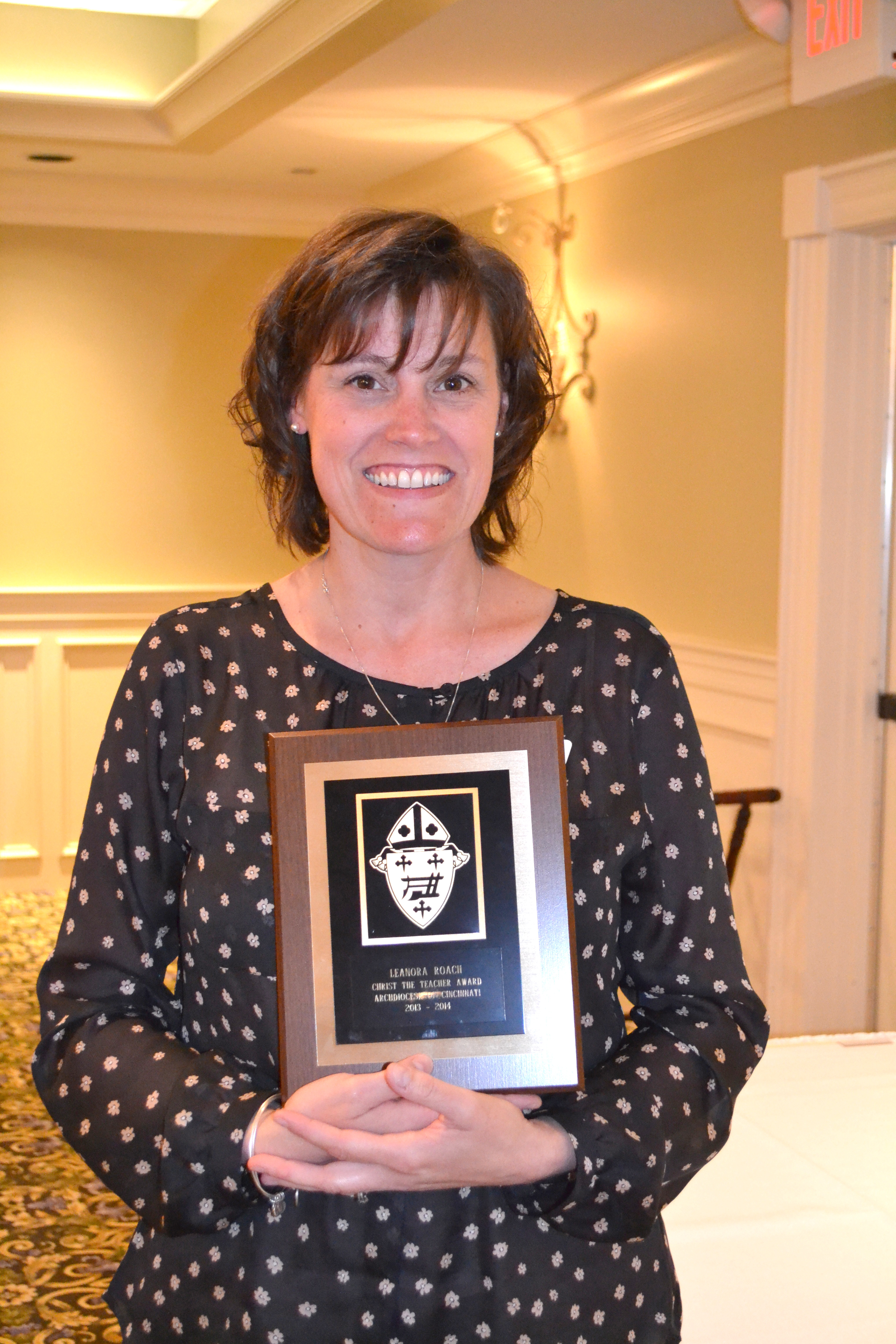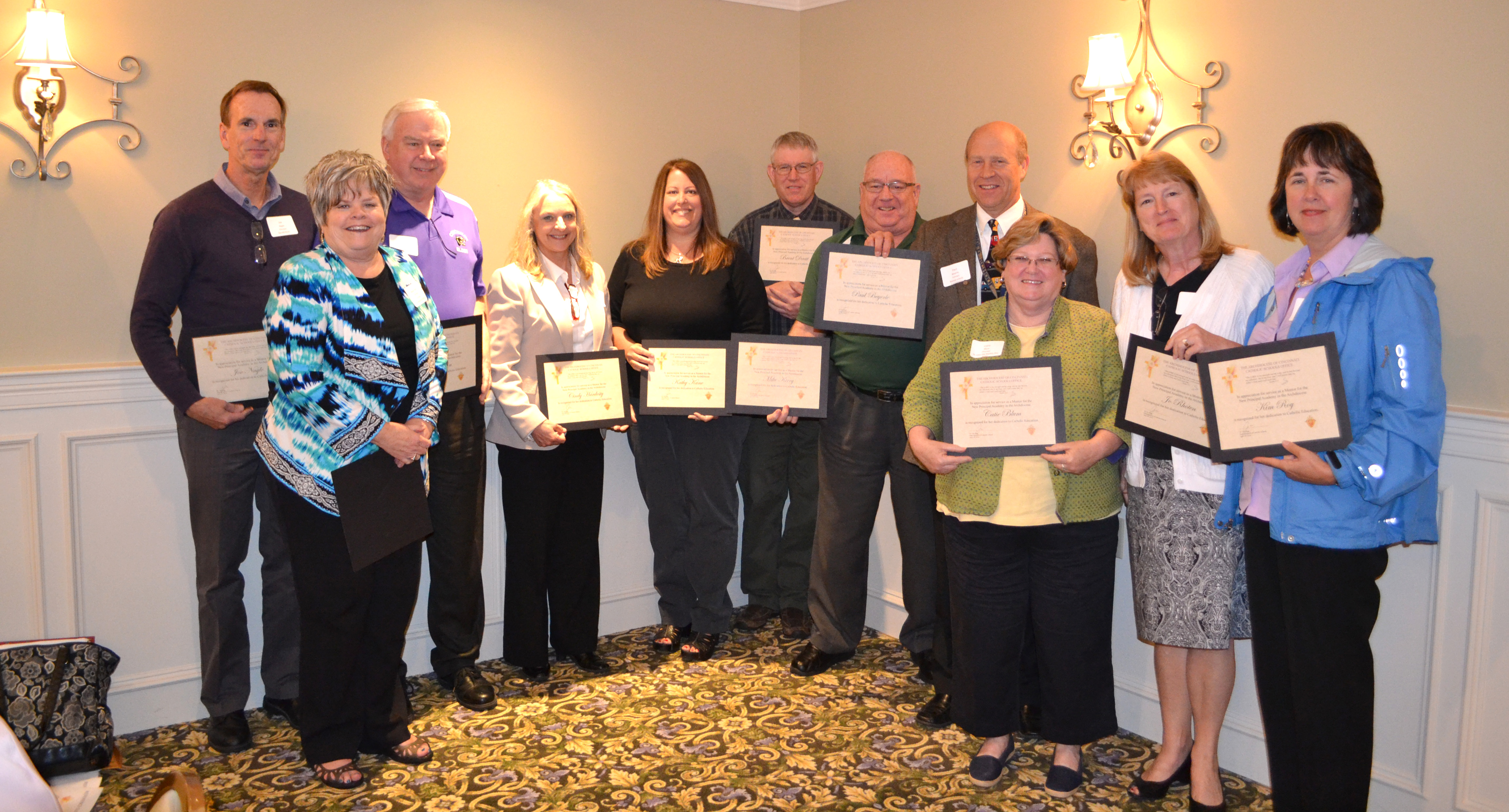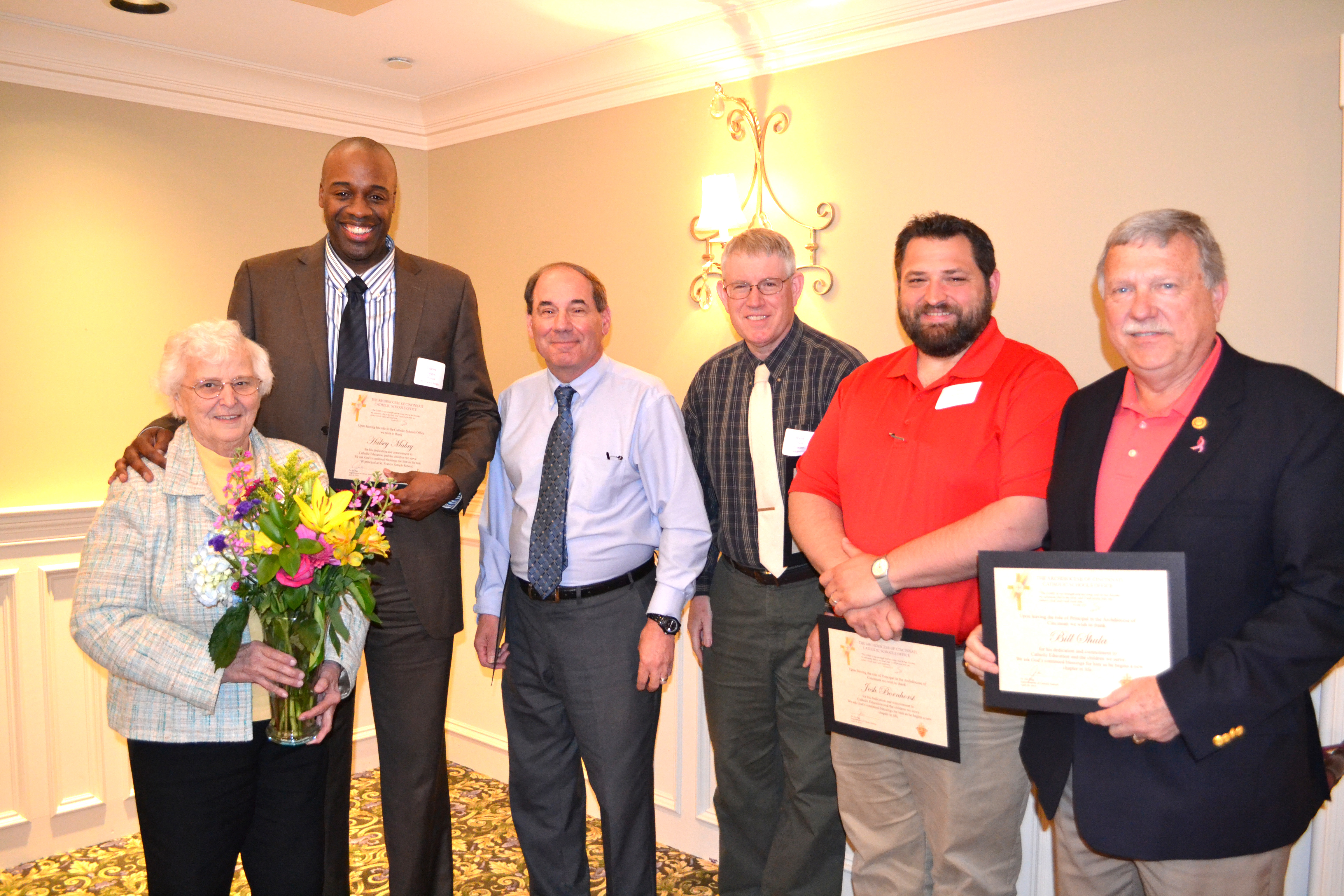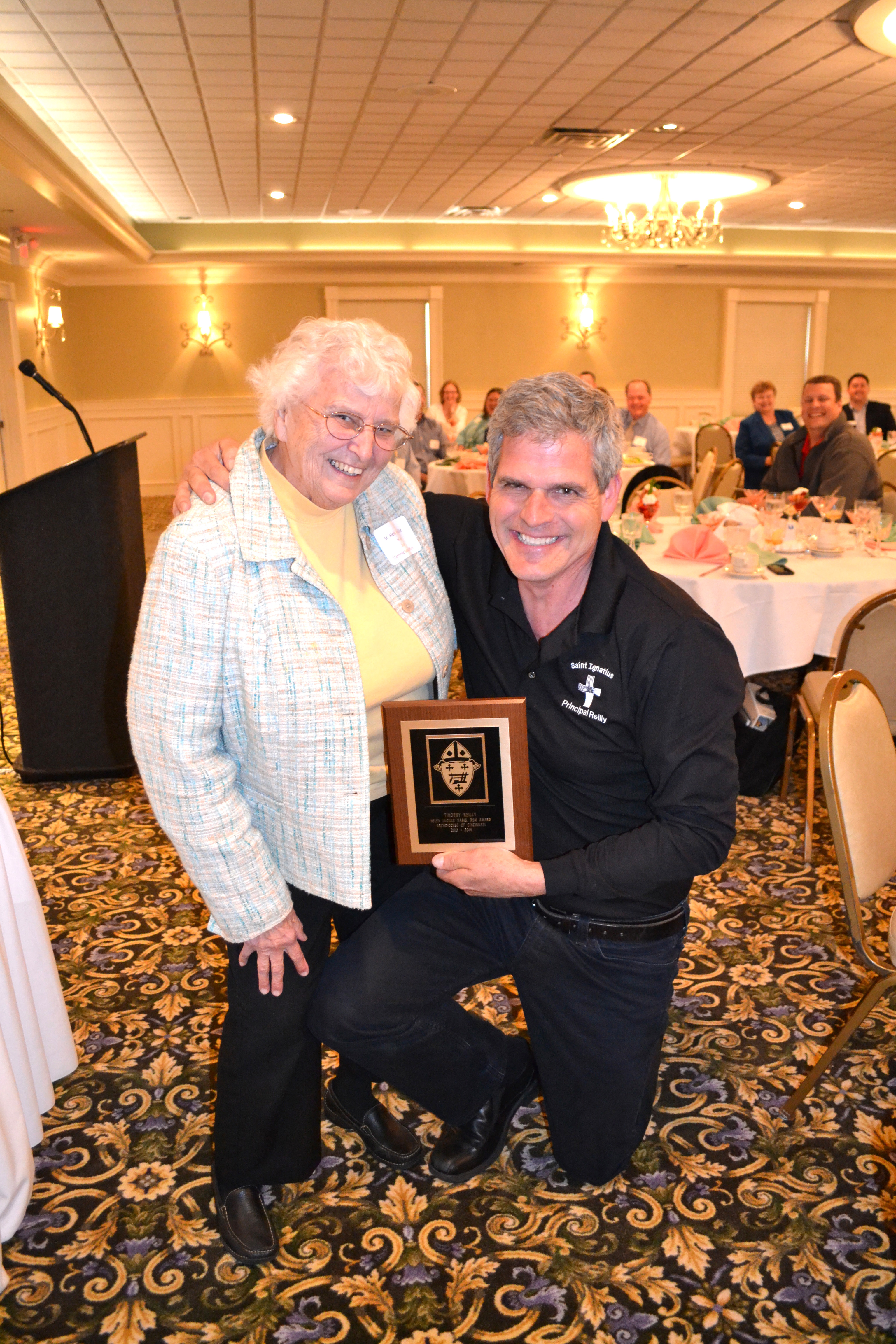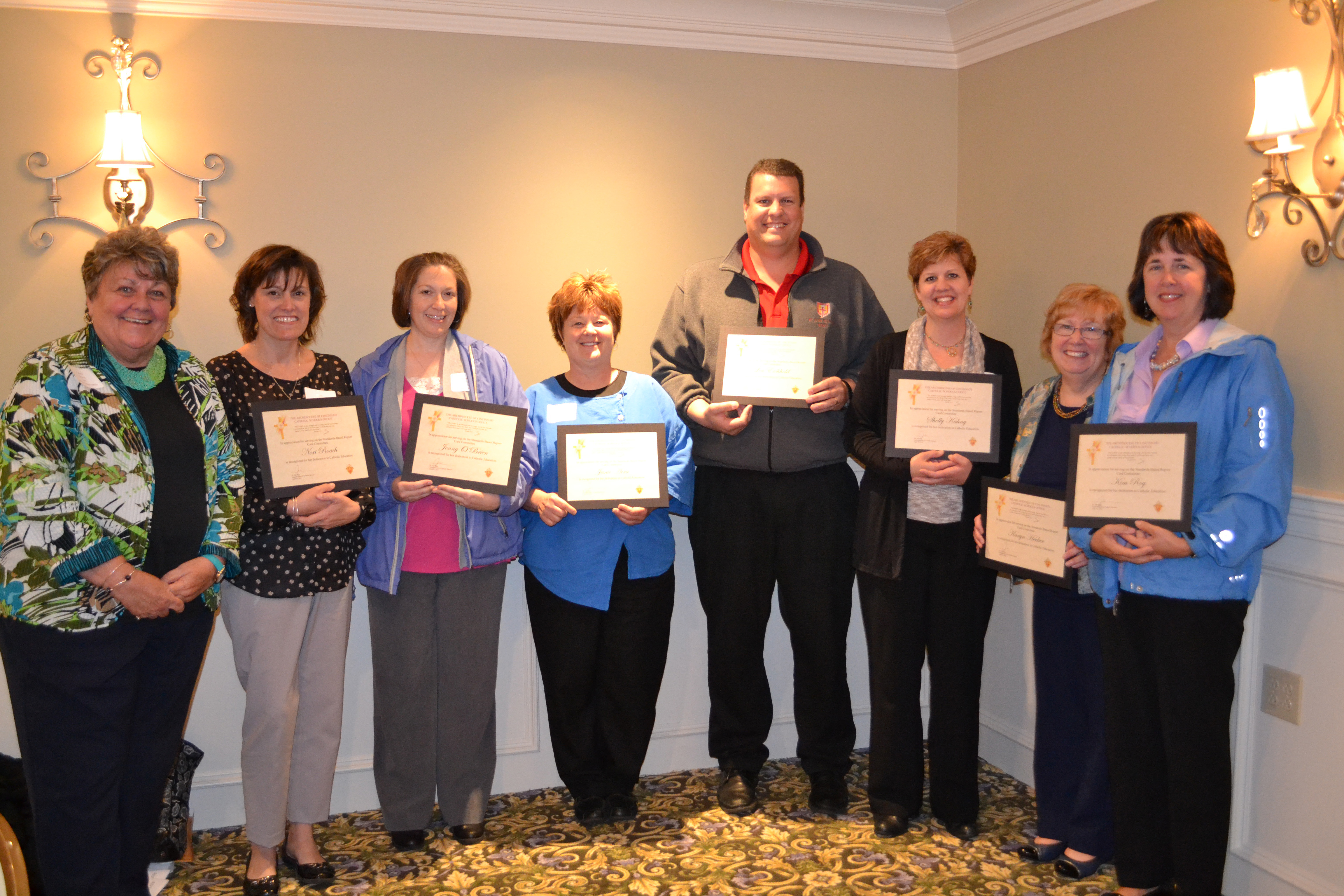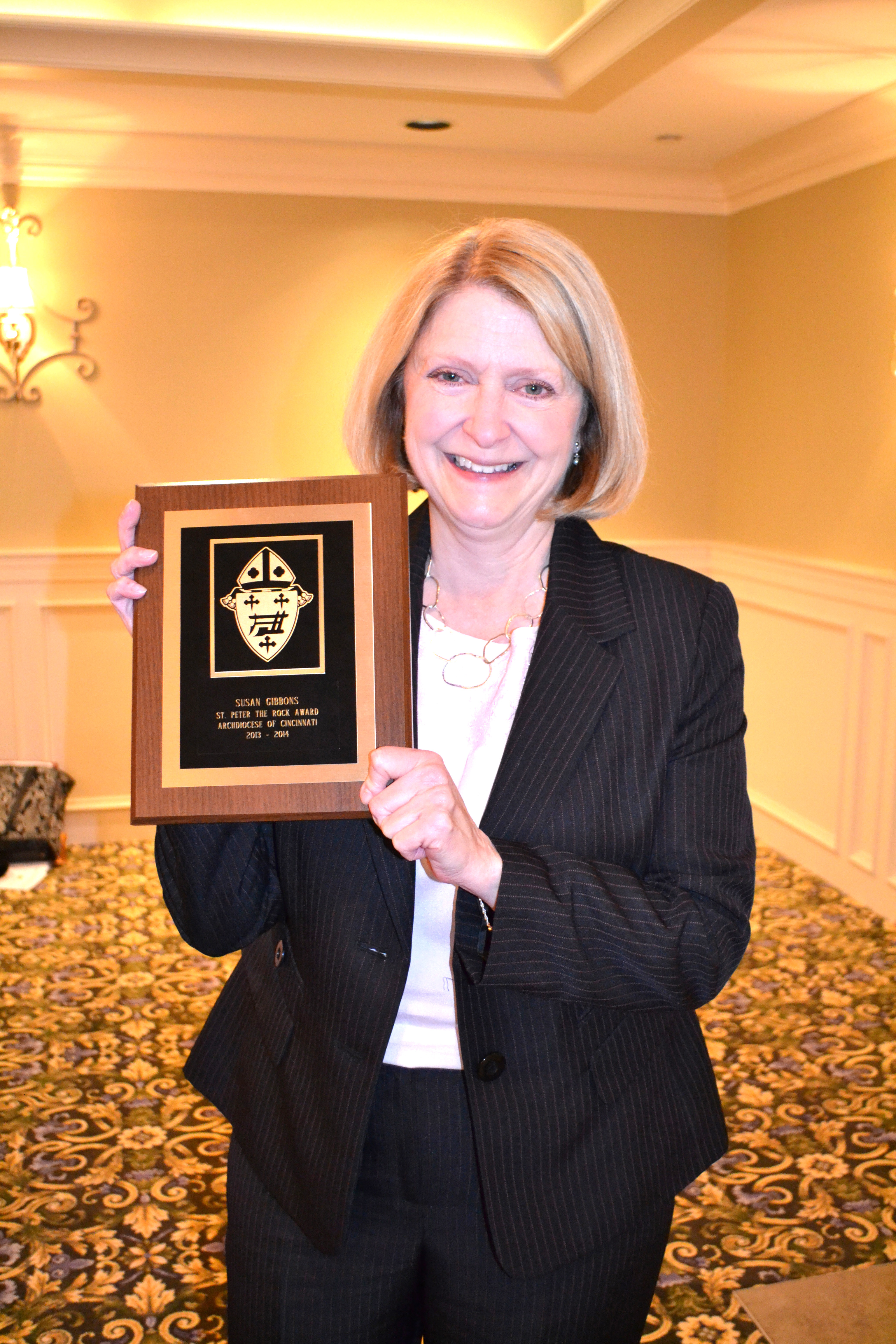 This story originally appeared in the June 2014 print edition of The Catholic Telegraph.
(Editor's Note: The print version of this story incorrectly stated that Sister Helen retired at the end of May. The error has been fixed in the version posted above.)