The Books We Read Shape Us: Steve Trosley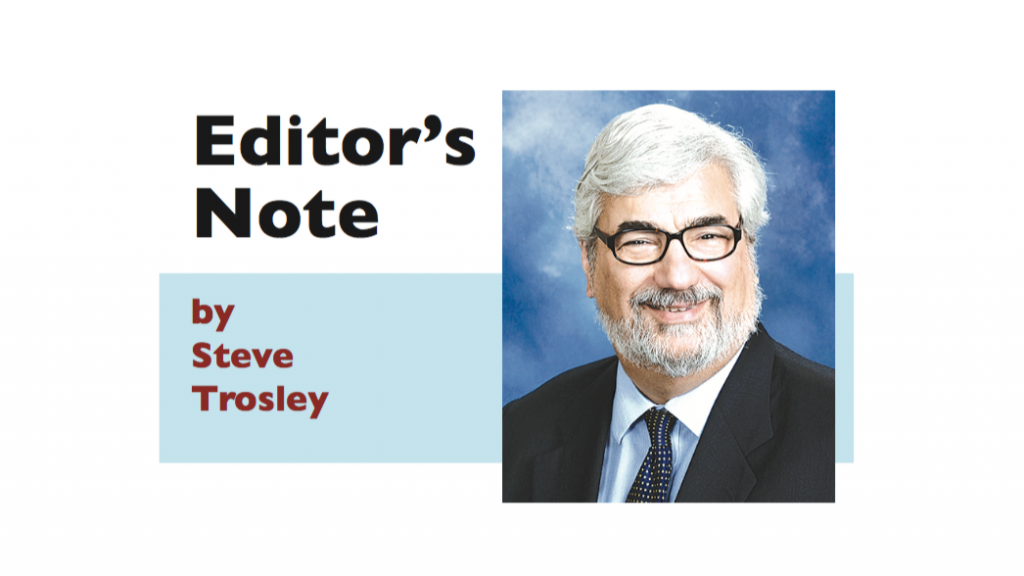 The desks in my elementary school had hinged lids.
     This design facilitated storage. Also, it served my purposes:  reading a library book or magazine while the teacher expounded on something less exciting like axioms and theorems. Lift the lid, read a few paragraphs, and quietly put it down if perchance the teacher looked your way. Others got in trouble for chewing gum, throwing spit-wads or passing notes. I got in trouble for reading. (Confiscated gum got pitched; not so confiscated library books.)
     My mother read to distract her from what might have been happening to my soldier-father in Europe during World War II, and that begot a habit that lead to a well-stocked book shelf in our living room. 
     In the novel, "Shadow of the Wind" by Ruiz Zafon, (2001) the custodian of a library of lost books tells a boy, "Every book has a soul. The soul of the person who wrote it and of those who read it and lived and dreamed with it.
      "Every time a book changes hands, every time someone runs his eyes over its pages, its spirit grows and strengthens."
     I've read history, science, biographies and novels by the score. I've waded through poetry and Shakespeare — as a sin offering. I fought the sea battles of the British Empire with C.S. Forester's Horatio Hornblower and when there was an adventure deficit, I flew with the Chuck Yeager and the pioneers of aviation.
     I made it a habit in high school and college to read each book mentioned by someone I admired, which is how I came to learn about Ambrose Bierce, C.S. Lewis, Albert Camus and Joyce Carol Oates. Later, eager to grow in my profession, I read books on journalism and by noted journalists; later came books on management by Peter Drucker and W. Edward Deming; books on typography by Edmund Arnold, Herb Lubalin and Mario Garcia.
      "I cannot remember the books I have read any more than the meals I have eaten; even so, they have made me." It's the only thing I have in common with Ralph Waldo Emerson.
     Despite a deep dive into management and professional books, the best guide I've ever read on management is a novel by Forester, "The Good Shepherd."  It's about a World War II convoy commander and how he handles the North Atlantic passage from Halifax to Manchester.
     I have not read the Bible cover to cover. But, each day I open the Bible my parents bought through a 1953 parish promotion and read a passage. Often, the passage requires further reading to put the revelation into context. This year, reading about Raphael the Archangel and Tobias led to research that revealed Raphael is the patron of healing, making him a valued intercessor when difficult ailments came a-calling. Reading assumes thinking, and curiosity has its rewards. 
     As a cub reporter, I was assigned police and back-up duty on political campaigns when the main beat reporter was unavailable. In the mid 1970s, many of these people were reading Robert Ringer's "Winning Through Intimidation." In the mid 1980s, many politicians and elected officials were reading Donald Trump's "The Art of the Deal."  If you really want to understand what's going on in the civic arena these days, read both. Like all "how to" books, both buck wisdom from Harper Lee, author of the monumental "To Kill a Mockingbird." (Tip: The book is better than the movie.) "The book to read is not the one that thinks for you, but the one that makes you think,"
she said.
     In "Shadow of the Wind," cited above, the custodian of the library of lost books requires each visitor to take one book with him or her and to keep it safe and share it with others until he or she dies.
     Deciding which provides food for prayerful reflection.
     Trosley is editor and general manager of "The Catholic Telegraph."