The CT Gets Social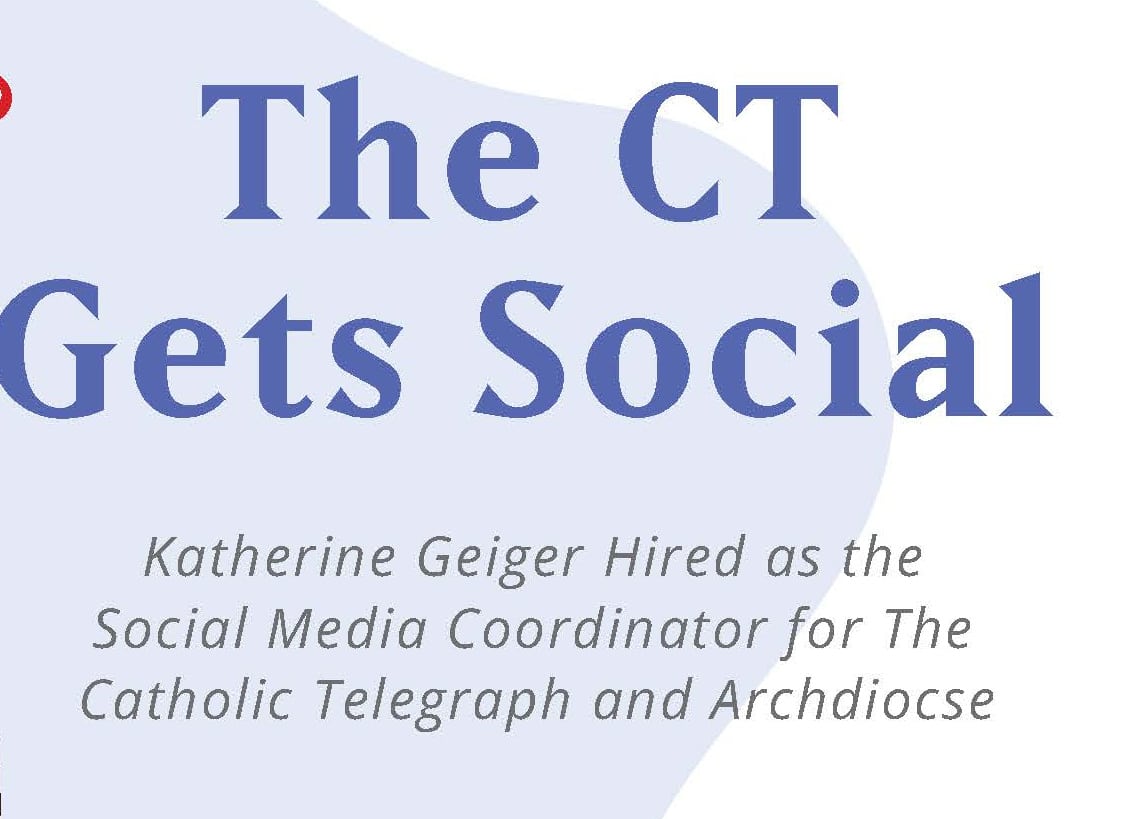 KATHERINE, TELL US A LITTLE BIT ABOUT YOURSELF!

I grew up in Mason, OH, and I have a big family – I'm one of seven kids – and my siblings are my best friends. I just graduated from the University of Cincinnati this past spring with a major in Electronic Media and a minor in Marketing. I'm
a big fan of mornings, coffee and beautiful things.
WHAT SPARKED YOUR INTEREST IN WORKING WITH DIGITAL CONTENT?

In high school I worked with the school news broadcasting team. I liked to be creative with how we told stories and communicated to our friends. There were so many possibilities in how we could weave things together and use digital media to tell stories in an extremely powerful and effective way. When I got to college, I focused on digital content – video, photo, audio – and the way it can be used in marketing. The more I learned, the more excited I got about digital marketing, specifically with social media, and the idea of bringing good, beautiful and meaningful content directly to people.
HOW DID COLLEGE PREPARE YOU FOR WORK?

My classes gave me a baseline skill level, but my internships were the most valuable things I did in college. I interned with Drive Media House, and they taught me so much about video production and editing, from start to finish. I also interned for a summer at Annunciation Heights Youth and Family Camp in Colorado, where I did more video work and tried my hand at social media. This past year, I interned at St. Monica-St. George with Catholic Bearcat and it was so much fun and a huge blessing. That prepared me for social media management and design.
WHO OR WHAT INSPIRES YOU?
Jesus Christ! If He can meet me right where I'm at with endless love and grace, then I can meet other people right where they're at on social media and try to communicate His message of endless love and grace to them in a way they can easily encounter and understand.
The Catholic Telegraph team and their dedication to the mission to evangelize through beauty inspires me. To work with people who want to use their gifts to make living the faith feel doable is an incredible gift.
Also, FOCUS – the Fellowship of Catholic University Students – has amazing digital media talent on their team, and they use digital platforms to communicate the faith to college students. I remember going to their SEEK conference in 2019, and I was blown away and brought to tears by the digital content they created. It stirred something in me that I really can't explain. It was the most real example I can think of beauty making me long for the divine. After that conference, I knew I wanted to use whatever gifts Jesus could give me to put others in a position to look for Him and want to know Him more deeply.
HOW DO YOU SEE SOCIAL MEDIA USED FOR GOOD?
For better or worse, social media is where people are. It's where they're interacting with others now more than ever before – especially young people.
It makes sense that many view social media as something negative – we see so much noise and division every time we log on. But why can't we dare to change that story? If social media is where people are, who are we as Catholics to not meet them there with genuine truth, beauty and goodness?
Jesus came to be among us, broken and miserable, and to offer us hope. I think Jesus is asking us to do the same, every day, in every part of our lives, and, for most of us, that includes social media. We can be the hands and feet of Jesus in the digital world. Social media is one of the best ways to bring what's good, beautiful and true right to people's fingertips. We can help people realize faith isn't something distant and unattainable but something that's close and real.
I've seen this in action. At St. Monica- St. George's Newman Center, we started investing time into making our social media accounts attractive. We wondered if it mattered or if it was even working. But then, after a couple of months, as we started to grow, we had students tell us they came to an event because they saw it on social media.
WHY IS IT CRUCIAL FOR THE CATHOLIC FAITH TO BE PRESENT IN SOCIAL MEDIA?
It's crucial for the Catholic faith to be present in social media because it's crucial for the Catholic faith to be present in every part of our lives. Social media is a means of mass communication that can feel very personal, and, if anything, should be used to communicate the truth of the Catholic faith. If we're not present on social media with the truth of Jesus and His Church, then we're surrendering that platform to the lies society tries to throw at us around every turn. The Catholic faith is the source of light and truth, and it needs to be present in any place where there are darkness and lies.
This article appeared in the August 2021 edition of The Catholic Telegraph Magazine. For your complimentary subscription, click here.