Throwback Thursday: Happy Birthday Holy Father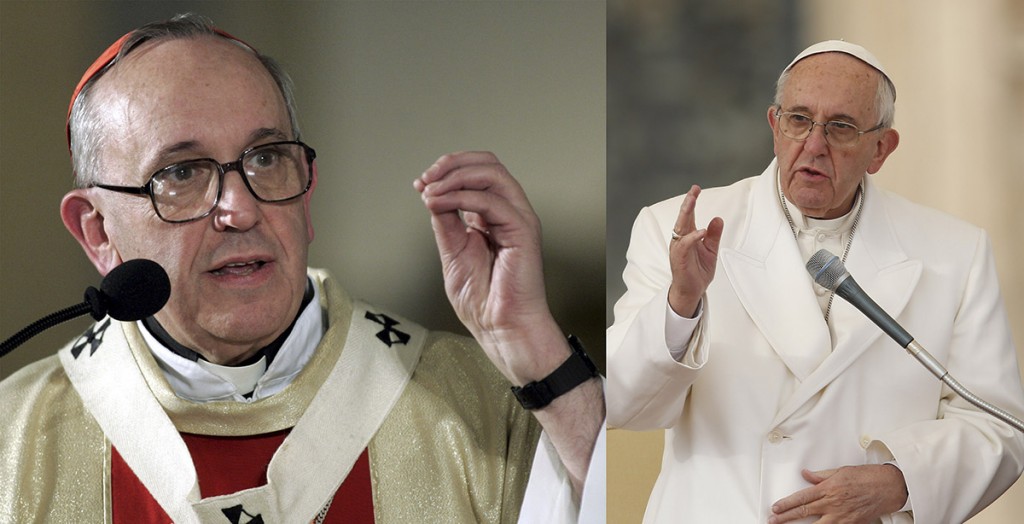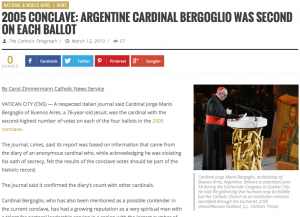 Today marks the 79th birthday of Pope Francis.
Now known and loved around the globe, just a few years ago the man born Jose Mario Bergoglio was a cardinal and Archbishop of Buenos Aires. While important to his See and his part of the world, as cardinal the man we now call pope didn't make news often in the U.S.
The first reference to Cardinal Bergoglio in the The Catholic Telegraph's records, isn't seen until Feb. 11, 2013 and even then, he is only mentioned in a list of potential cardinal electors in the conclave to elect Pope Benedict XVI's successor.
The first in depth look at the man came March 12, the day before his election, when TheCatholicTelegraph.com ran a Catholic News Service story reporting that Cardinal Bergoglio had finished second in voting during the conclave to elect Pope Benedict XVI.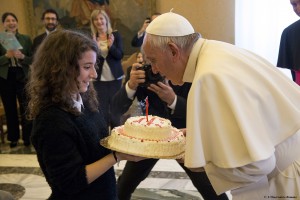 The next day, the world met Cardinal Bergoglio under a different name — Pope Francis.
A search for the pontiff's surname "Bergoglio" on our website brings up just three pages of results and all but two of those stories came following his election. In the nearly three years since, Pope Francis has been a dominant headline maker. Searching "Pope Francis" brings up 68 pages of results.
Happy birthday Holy Father.
Welcome to The Catholic Telegraph's edition of Throwback Thursday. Throwback Thursday is a weekly online feature wherein users of social media share an old photo or anecdote about times gone by. We use Throwback Thursday to highlight the history of the Archdiocese of Cincinnati, and our publication.
Recent Throwback Thursdays
Teaching children the meaning of Advent
Advent as Artwork
And now bless the God of All
So long and thanks for all the fish
Youth and the Body of Christ