Totus Tuus Summer Camp is here! A look at the fun night at St. Margaret St. John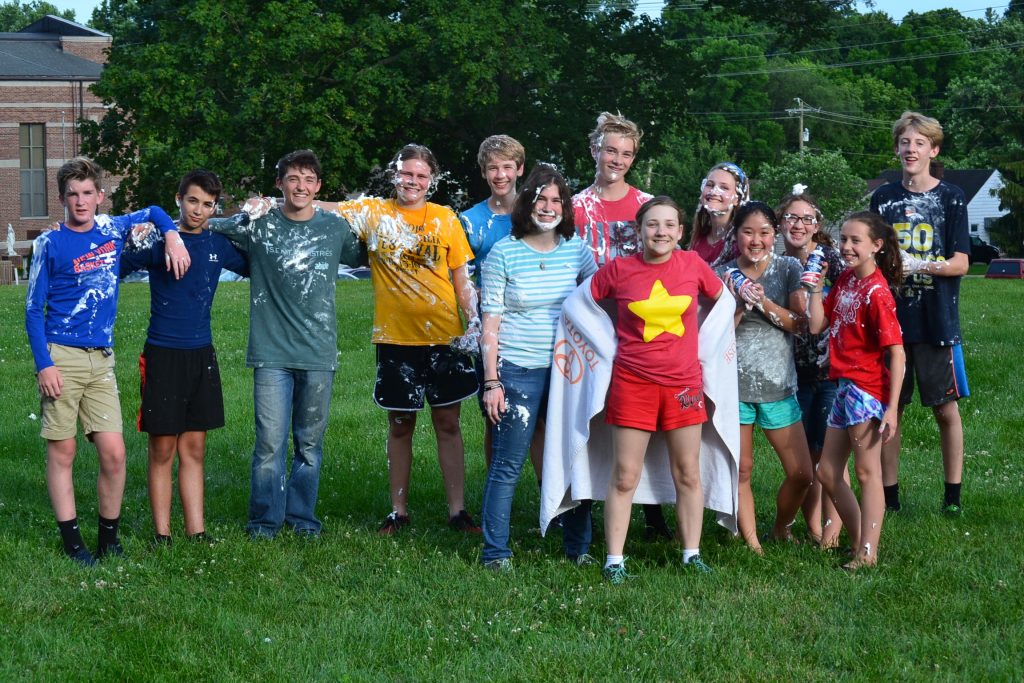 For the first time, week-long Totus Tuus summer camps are being held at Archdiocese of Cincinnati parishes this summer. Popular around the country, the camps are led by seminarians and college student missionaries.
Last night, The CT Crew stopped by St. Margaret-St. John as the 7th to 12th graders were wrapping up their week Totus Tuus summer camp. I spoke with Dominic, a Franciscan University Stuebenville grad. He was a leader of this camp and told me that each day they focused on the mysteries of the rosary along with Daily Mass. Then the shaving cream broke out on their fun night. The week was a great opportunity to make new friends and learn more about the church. There are a few more scheduled weeks.
Holy Angels (Sidney) June 25, 2017 – June 30, 2017
St. Ann (Groesbeck) July 23, 2017 – July 28, 2017
St. Remy (Russia) July 9, 2017 – July 14, 2017