Unique opportunity for an amazing Cycling Tour.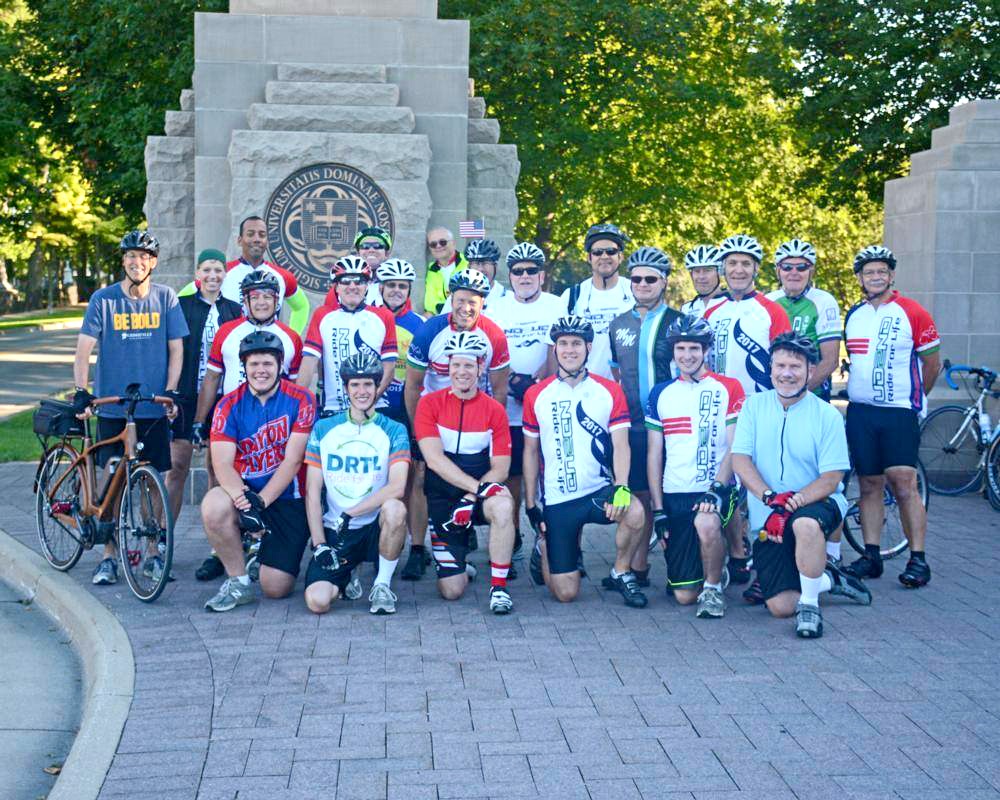 Dayton Right to Life is sponsoring the 6th annual Hausfeld ND2UD Ride for Life, a 240 mile cycling ride for life. The ride begins on Saturday, July 28 at 8:30 a.m. on the beautiful campus of Notre Dame University. Day 1 takes you from the University of Notre Dame to Grace College in Winona Lake Indiana. On Sunday, July 29 the ride leaves Grace College and you'll travel to Decatur Indiana. On Monday, July 30 you'll leave Decatur Indiana and bike to Minster Ohio. On the final day, you'll leave Minster Ohio and travel to the beautiful campus of the the University of Dayton.
The cost is $250 and meals and lodging are included.
For more information, contact Diane at (937) 461-3625 or click here
Check out last year's story by clicking here