Xavier speaker addresses pope's commitment to environment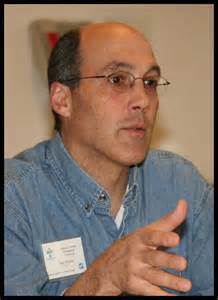 By Walt Schaefer
For The Catholic Telegraph
As Catholics await an encyclical from Pope Francis addressing ecology, the topic continues to be an item of heated discussion around the globe.
As a prelude to the encyclical, Xavier University invited Cincinnati native Daniel J. Misleh, executive director of the Catholic Climate Covenant in Washington, D.C., to speak in March about the pope's commitment to the environment.
Environmental concern "is part of what it means to be Catholic and part of what it means to take care of God's creation," Misleh said in an interview following his address to about 70 attendees at his alma mater. "The difference between us and some environmental organization is that we believe this is about both people and the planet."
Often environmental organizations focus much of their work on the planet. "We're saying this is both about creation and people and especially about poor people because they are the ones who are affected and suffer the worst consequences of environmental degradation and climate change," Misleh said.
Misleh said he does not anticipate Pope Francis' encyclical to at all deviate from Catholic teaching on the environment as expressed by his predecessors, popes John Paul II and Benedict XVI. "This is part of what has already been written…part of what we have always been as Catholic people, but we have forgotten about it. Earth Day is 45 years old. Genesis goes back 1,400 years before Christ. This is something we need to begin to recover and reapply to this new situation we find ourselves in.
"This encyclical is an important moment not only for the Catholic Church but really for the world," said Misleh. "With Pope Francis' enormous popularity and with his moral authority, he now has the ability to bring people together around this mission of trying to be more respectful of a finite planet… We are one Catholic community. We are one global community and we need to try to solve these problems together. We can disagree on particular solutions, but I don't know that we can disagree on whether or not there's a problem. Scientists are telling us there is.
"Pope Francis has said a number of things about the environment from the very day after he was elected. He talked about why he chose the name Francis," said Misleh, who grew up in Deer Park where his family still lives. "The reason was because St. Francis had a great concern for creation."
Catholic Climate Covenant was founded 2006 to try to further implement the United States Conference of Catholic Bishops' statement on climate change from 2001. "We work with a number of national Catholic partners including the bishops' conference and national Catholic groups to figure out ways to implement activities on the environment — specifically climate change — that are consistent with their own mission and audience and organization," Misleh said.
"For example, Catholic relief services is beginning to see the impact of climate change, or these strange whether patterns, in the relief and development work they do in a variety of countries around the world. Catholic Charities are seeing more and more natural disasters beyond the norm and they are helping with the long-term disaster recovery process for a lot of people in a lot of states…," Misleh said. "What we're doing is trying to help folks understand that this is something the bishops thought about and this is part of what it means to be a Catholic Christian and part of what it means to take care of God's creation."
This article originally appeared in the May 2015 print edition of The Catholic Telegraph.