Chaminade Julienne benefits from All-Star game in Cincinnati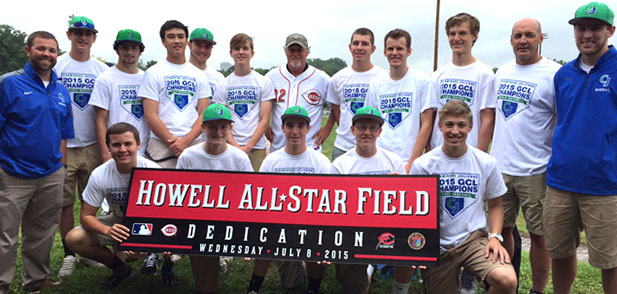 Staff Report
As part of the lead-up to tonight's All-Star game, the Cincinnati Reds Community Fund and Major League Baseball decided to renovate nine tri-state area baseball facilities and one of the chosen few was Howell Field — home of the Chaminade Julienne Eagles.
The projects are part of MLB's annual community legacy program.
The facility got new fencing, infield dirt, dugouts and more, thanks in part to a $5 million commitment from the aforementioned organizations.
"Dayton is in the heart of Reds' country and this project was one on the map," said Phil Castellini, COO of the Cincinnati Reds, during a dedication ceremony of Howell Field.
The field's press box also received significant upgrades and was re-named in honor of Dayton sports writer Hal McCoy, who attended the ceremony.
CJ wasn't the only Catholic school to benefit from the All-Star-related upgrades. Holy Cross High School in Latonia, Ky. also had its facility renovated.
Coach Mike Barhorst said the team takes pride in calling Howell Field home.
"We feel confident here. Now with the upgrades, we feel like we're playing in a really special place."
Chaminade Julienne staff contributed to this report. Read more HERE.
Posted July 14, 2015