CMA beats goal, tops $5 million for 2013
Staff Report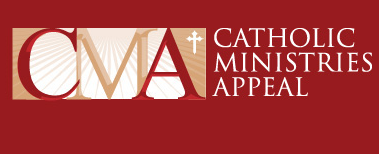 More than 33,000 Catholics in the Archdiocese of Cincinnati have helped the CMA – Catholic Ministries Appeal – break through the $5 million ceiling for the first time in the fund drive's 35-year history.
Michael Vanderburgh, Stewardship Director, The Archdiocese of Cincinnati's largest annual fund drive is on target to set an all-time record this year, raising more than $5 million for Catholic causes.
Archbishop of Cincinnati, Dennis M. Schnurr, was elated by the news. "I am very grateful for the extraordinary support of the faithful for the Catholic Ministries Appeal this year. Because of their generosity, we have the financial resources to feed, teach, and heal many thousands of people in our region," he said.
Vanderburgh said the Catholic Come Home campaign and the spiritual energy from the New Evangelization contributed to the success of the campaign. Before the campaign began, Vanderburgh credited the pastors of the parishes because "where we get support from the pulpit, we are most successful."
The annual fund drive, the Catholic Ministries Appeal, benefits food pantries, social service groups, retired priests, youth activities, Catholic education and evangelization programs. The parishes of the Archdiocese are given a goal. Anything they raise over and above the goal stays in the parish. The most recent tally of the parish-by-parish activity shows many exceeded their goals by significant amounts this year.
Vanderburgh said last year's drive beat its $4 million goal by more than $200,000. He expects the final tally to be closer to $5.5 million. He also said the archdiocese collects roughly 99% of all pledges Just less than 20 percent of the archdiocese's parishioners have participated in the drive to date.
The archdiocese has more than 200 parishes in 19 counties serving more than 150,000 homes with a half-million Catholics.