Miami University student joins The Catholic Telegraph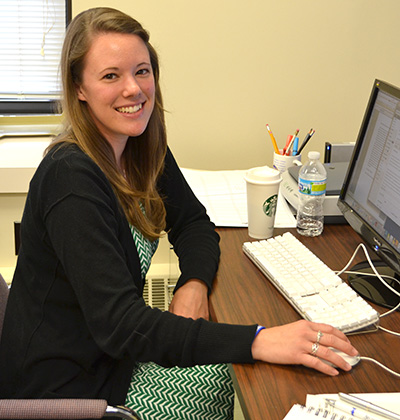 Staff Report
Megan Walsh joined the staff of The Catholic Telegraph as a summer intern May 20.
Walsh, a senior at Miami University in Oxford, is double-majoring in Journalism and Anthropology and will graduate this December.
Walsh has written for Miami Quarterly, a student-run magazine at the school, and will assist the staff of The Catholic Telegraph in production of the paper, creation of the 2013 Official Catholic Directory and Buyer's Guide and managing the www.thecatholictelegraph.com.
A native of Parma, Walsh attended St. Charles Borromeo (Parma) grade school and Padua Franciscan High School. St. Charles Borromeo in Parma remains her home parish but she attends Mass at St. Mary's while in Oxford.
Walsh, who got engaged May 19, has been to World Youth Day 2008 in Australia, studied abroad in Kenya and Tanzania, and visited Ireland.
She plans on a career in journalism after college.