Did you Know? St. Antoninus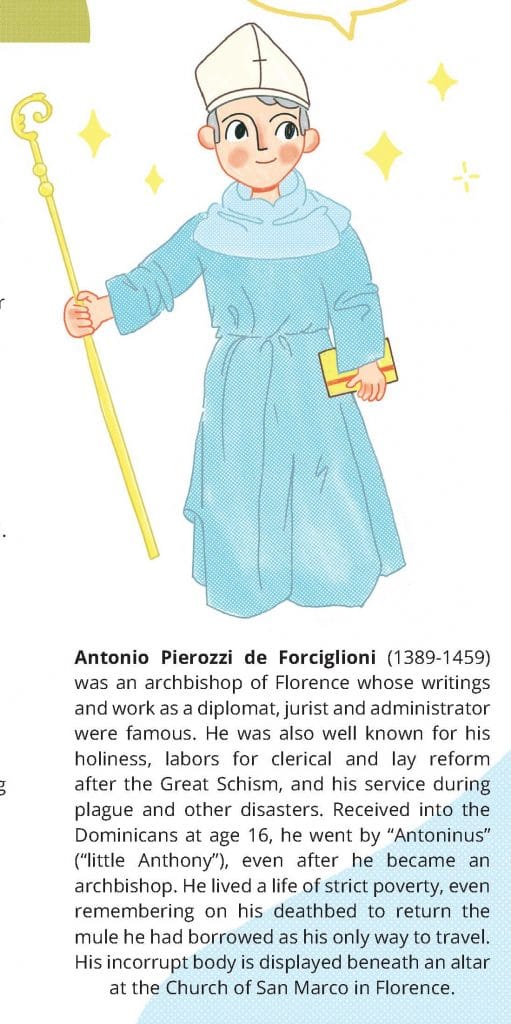 St. Antoninus in Green Township has a relic chapel also used for Eucharistic Adoration. About 100 relics are displayed on shelves, as well as a painting of the infant Christ and the Virgin Mary. Included among the relics is an amice that was once part of the vestments on the incorrupt body of St. Antoninus.
1944: Parish established.
1945: Original church dedicated. It was built by Dominican Brother Bertram Bailey, OP, "the Little Brother of the Missions," who built 25 mission churches in the archdiocese and converted or repaired 20 more.
1948: School opened. It was staffed by Sisters of the Most Holy Rosary (Adrian Dominicans).
1963: New "underground" church and rectory dedicated.
1971: School athletic fields purchased from the Schott Estate.
1974: Last remaining Dominican sister left the school.
1992: Current church building dedicated.
1999: "Under One Roof" campaign begun to renovate school and build addition.
2000: School addition and renovations dedicated.
Holy Name Parade
The St. Antoninus Holy Name Society revived Cincinnati's downtown Holy Name Eucharistic procession for men in 2015. All Catholic men are invited to the October procession that once drew tens of thousands each year.
Perpetual Adoration
St. Antoninus is currently working to establish perpetual adoration in its Blessed Sacrament Chapel and welcomes adorers.
Contact the parish office to sign up for a regular adoration hour.
"When the present church was built, a chapel was built behind the sacristy for adoration. Father Chris Armstrong found the last
will and testament of Father Goeckeler, who had an extensive collection of relics that were still in storage. He left instructions that a relic chapel be created for them and a painting, called "Our Lady of the Garden," and
so they are now part of the chapel." – Father Ronald Haft, pastor
"We have very, very generous volunteers here, especially at our liturgies. For instance, we don't have a full-time music director, and almost all our musicians are volunteers. And there's a … grassroots desire here for Eucharistic Adoration. We've had Friday adoration in place for years, but Thursday adoration that began as an occasional pro- life event is now weekly, and we're working on expanding that to perpetual adoration by adding Wednesdays."
– Deacon Robert Schroeder
This article appeared in the August 2021 edition of The Catholic Telegraph Magazine. For your complimentary subscription, click here.