ELDER HIGH SCHOOL TO HONOR FALLEN TEACHER WITH 'DAY OF SERVICE' ON APRIL 17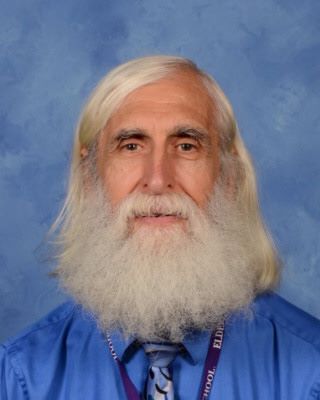 Public encouraged to 'make a good day' through personal acts of service
PRICE HILL, CINCINNATI, OH – On Tuesday, April 17, Elder High School's entire student body, faculty and staff will hold a Day of Service in honor of former teacher Mark Klusman who died in December after being struck by a vehicle while participating in a neighborhood clean-up in Price Hill.
After reporting to school on Tuesday morning, all school participants will travel to twenty-five (25) locations throughout the Cincinnati area to provide needed services such as picking up garbage and clearing overgrown brush and weeds at various parks, mulching landscape beds for local churches and organizations, minor repair work and painting, and more. In total, over 2,600 volunteer hours will be spent serving others, an act that Klusman was most passionate about during his lifetime.
Roger Auer, campus minister at Elder and close friend of Klusman's, adds "We encourage the public to 'make a good day,' as Mark would say, through personal acts of service in and around their own neighborhoods during this Day of Service."
Following the Day of Service, all participants will return to school where they will enjoy a pizza party courtesy of the Klusman family and other generous donors. "The party was Klus' idea," said Elder principal Kurt Ruffing, "While in the hospital with hopes of returning to school, Mark said he wanted to have the party in order to thank all the people at school who had supported him and prayed for his recovery." Klusman was in his 51st year of teaching at Elder.
A 24-hour online Day of Giving will be held in conjunction with the Day of Service where people may donate to Elder's Annual Fund, a worthy cause to which Klusman gave generously with a portion of each paycheck he received. All proceeds benefit Elder's tuition assistance program, helping to make an Elder education more affordable for students in need. Those who wish to contribute in Klusman's memory may visit www.elderhs.org.