Local Priest one of two Cinti contestants on holiday baking series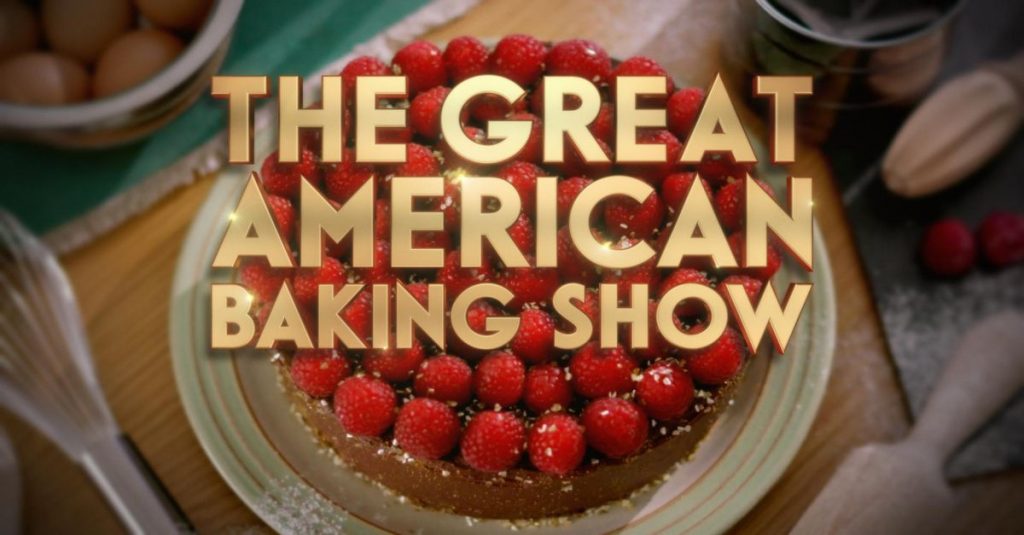 "On your marks, get set — bake!"
Local Catholic fans of "The Great American Baking Show" (formerly "The Great Holiday Baking Show" will see a familiar face when the ABC Christmas series launches Dec. 7: One of the 10 contestants is Father Kyle Schnippel.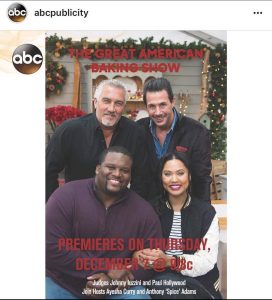 Currently pastor of Corpus Christi and St. John Neumann parishes in Cincinnati, and former director of the archdiocese's Vocations Office, Father Schnippel is one of two contestants from Cincinnati, and the only priest in the history of the American show and its British predecessor.
Father Schnippel, whose Instagram account frequently features photos of his latest bakes, can be glimpsed on the show's first commercial (not available yet online)l, while a choir sings the words "doughs made with yeast… baked by a priest."
For its third season, the show will have new hosts and new judges, and will not include the reigning queen of British bakers, Mary Berry. But for local viewers those missing faces should be more than made up by the addition of two locals. The other is Jessie Salzbrun, Head of Product at FamilyTech, a company that produces software and apps to help families organize chore time. Salzbrun grew up attending Good Shepherd Church in Montgomery, and attended Mount Notre Dame High School before moving to Florida for her senior year.
According to the press release:
As part of "25 Days of Christmas," the most festive and friendliest competition on television is back when season three of "The Great American Baking Show" (formerly "The Great Holiday Baking Show") premieres with slices of cake and delicious morning treats, THURSDAY, DEC. 7 (9:00–11:00 p.m. EST), on The ABC Television Network, streaming and on demand.
Based on the hit U.K. series "The Great British Bake Off," "The Great American Baking Show" features bakers from across the country battling through 18 total challenges with six challenges throughout each two-hour themed episode, all in the hopes of being crowned "America's Best Amateur Baker." Ayesha Curry and Anthony "Spice" Adams host. James Beard Award-winning pastry chef Johnny Iuzzini returns with best-selling cookbook author and baker Paul Hollywood as judges.
This season's bakers are Jessie Salzbrun and Father Kyle Schnippel, Cincinnati; Molly Brodak, Atlanta; Nick Bryan, Los Angeles; Hector De Haro, Glendale, California; JC Greg, Kansas City; Vallery Lomas, New York; Antwine Love, Charlotte, North Carolina; Cindy Malinak, Medway, Massachusetts; and Bryan McKinnon, Alpine, Utah.
Each episode focuses on a specific discipline of baking (i.e. cakes, cookies, patisserie, etc.), which become progressively more difficult as the series unfolds.  Every episode features three types of challenges: The Signature Challenge allows the bakers to show off their tried and true recipes; The Technical Challenge gives all the bakers the same surprise recipe; and The Showstopper Challenge where the bakers must really push wow the judges with their creativity and flair.
At the end of each episode, the judges, name one "Star Baker" of the week, and also ask one baker to go home.  In the Final, only three bakers remain and the best baker that week wins the title of "America's Best Amateur Baker," along with a beautiful trophy and bragging rights.
Father Schnippel plans a watch party at St. John Neumann for the premiere. Look for a story about his baking career, how he got on the show, and what it was like to be there in our January issue.
And no, we won't tell you who wins!