Peace Masses scheduled for January 1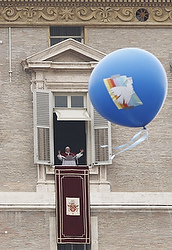 Staff Report
The Archdiocesan Offices of Catholic Social Action, Worship and Mission are inviting all to join for Masses in celebration of the 2015 World Day of Peace, Jan. 1, 2015.
The observation of the World Day of Peace takes place on the Solemnity of Mary, Holy Mother of God, a holy day of obligation.
The World Day of Peace will focus on the reality of modern day slavery, and area youth and young adults are especially invited to participate, as directed by Pope Francis.
In Cincinnati, the Mass will be held at 11 a.m. in the Cathedral of St. Peter in Chains, celebrated by Archbishop Dennis Schnurr. In Dayton, the Mass will be held at 10 a.m. in Immaculate Conception Church, 2300 S. Smithville Rd. Auxiliary Bishop Joseph Binzer will be the celebrant.
Pope Francis has announced that the theme for the World Day of Peace is "Slaves no more, but brothers and sisters."
In explaining the message, the Vatican said: "Many people think that slavery is a thing of the past. Too many abominable forms of slavery persist in today's world: human trafficking, trade in migrants and prostitutes, exploitation, slave labor, and the enslavement of women and children. To counter slavery effectively, the inviolable dignity of every person must be recognized above all. Our purpose is to build a civilization based on the equal dignity of every person without discrimination."
Posted Dec. 16, 2014