Scouts refurbish a Mary Garden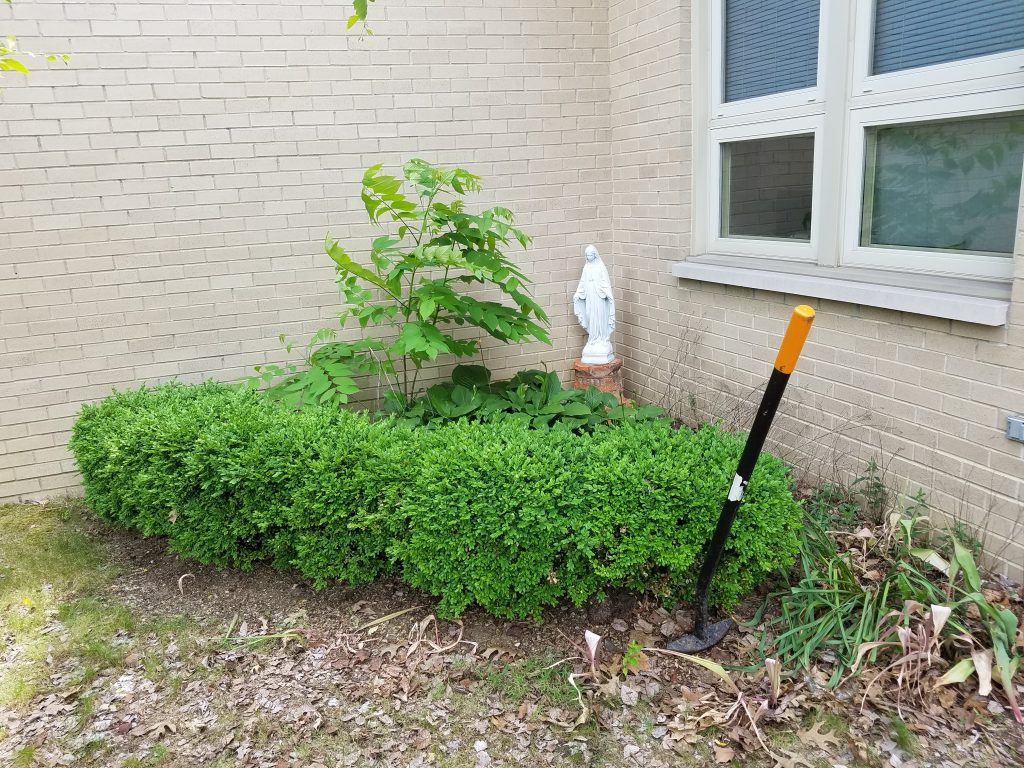 A reader sent in these photos for our ongoing Mary Garden photo contest. Although the contest is for home gardens, we wanted to feature the hard work of fourth and fifth-grade Girl Scouts at St. Christopher Parish.
After learning about Marian flowers and Marian gardens for their gardening badge, the girls in troop #32513 refurbished a neglected Mary garden at St. Christopher this spring as part of their work toward the Bronze Award. The garden is in a courtyard for first- and second-grade students.
"They hope the younger students can use it as an outdoor space for prayer, reading, and just taking 'brain breaks.'" Said Carrie Hartley, who send in the photos.
Pictured in the photo are Sydney Ramsey, Cate Hartley, Kira Prikkel, Lily Daniszewski and Kyle Bedel. Brooke Stueve and Madison Richardson also worked on the garden but had to leave before the photo was taken.
For more information about Mary Gardens, see our stories here