St. Rita School celebrates unique Mass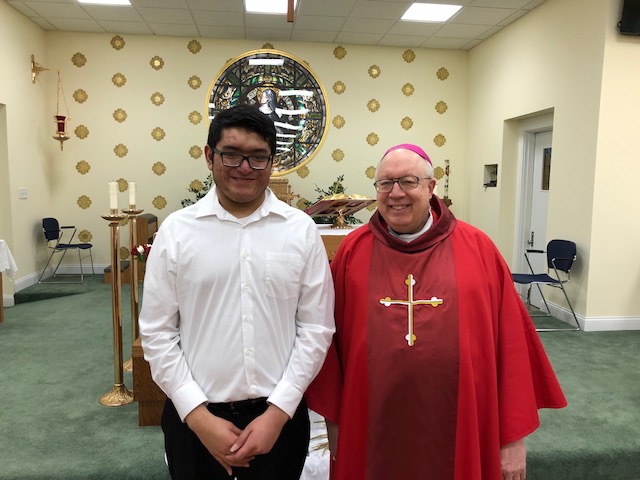 St. Rita School for the Deaf celebrated the confirmation of one of its students April 13 with a unique Mass. Bishop Joseph R. Binzer presided at the liturgy during, which a young man named Roberto received the sacrament.
Two years ago, the school enrolled the 15-year-old, profoundly deaf boy who had just arrived from Mexico in its programs. Because of his hearing loss, Roberto did not attend school in Mexico and had no language skills. His family does not know sign language.
Due to the language barriers, Roberto could not be immersed in St. Rita's regular high school classrooms. Fortunately, school staff identified a profoundly deaf adult from Mexico who knew both Mexican Sign Language and American Sign Language (ASL) and tutored Roberto in communication and social skills.
The Mass was interpreted in ASL for St. Rita students in attendance, and in Spanish for Roberto's parents and confirmation sponsor.