St. Rita School for the Deaf brings centennial celebration to Fountain Square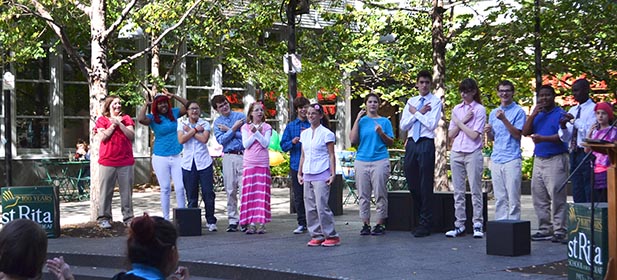 By John Stegeman
The Catholic Telegraph
St. Rita School for the Deaf has been serving southwestern Ohio for nearly 100 years. Three days before celebrating its official centennial, students, staff and volunteers gathered on Cincinnati's Fountain Square to bring the party to the downtown.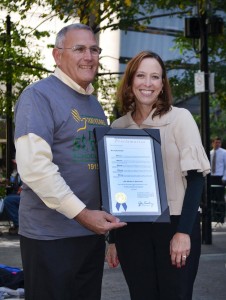 At the event, which ran from late Wednesday morning to early afternoon, Cincinnati City Councilwoman Amy Murray read a proclamation by the city declaring Oct. 14 St. Rita School for the Deaf Day in Cincinnati, and Hamilton Country Commissioner Chris Monzel read a similar proclamation from the county.
Students and passersby answered trivia questions, played mini golf, and learned about the the long history, and future, of the nation's only privately funded K-12 school for the Deaf. St. Rita is a Catholic established on Oct. 17, 1915 by Father Henry Waldhaus in response to a challenge from Archbishop Henry Moeller.
"We've been a part of the community for 100 years so we felt like coming back downtown and spreading our good news and what we've been doing for the past 100 years. We thought it'd be great to share with everybody in the city," said St. Rita School for the Deaf Associate Executive Director Angela Frith. "We're kind of a secret in the city you could say… Over the past several years our mission has changed to include kids who are hearing, and we're trying to spread that word as well too."
A student dressed in a lion costume (St. Rita's mascot is the Lions) handed out promotional can koozies and several Sisters of Charity helped were on hand as well. At a mini golf station, those willing take on the challenge could attempt to "Beat Kevin Hall" in mini golf. Hall, a St. Rita School for the Deaf graduate, is a Big Ten champion and professional golfer.
A trivia station handed out candy and keychains promoting the school and students performed a dance set to the music of Katy Perry's song, "Firework."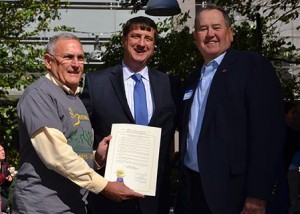 Stiney Vonderhaar, Chairman of the Historical Commission for the village of Evendale, where St. Rita is located, was also on hand. Vonderhaar said he has been involved with St. Rita for more than 50 years as a member of the festival board, following in the footsteps of his grandfather.
"They do so much with so little," Vonderhaar said of St. Rita School for the Deaf staff. "They bring people in from all over the world for classes really. It's a nice resource to have. They've put Evendale on the map."
St. Rita is hosting a Founder's Day Mass on Oct. 17 in the school gymnasium, followed by the burying of a time capsule and reception. To RSVP or for more information, click HERE.
Previous Stories about St. Rita
St. Rita School for the Deaf Celebrating 100 Years
St. Rita assistant principal attends Vatican conference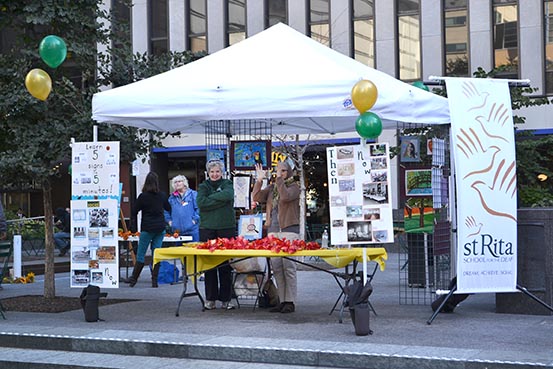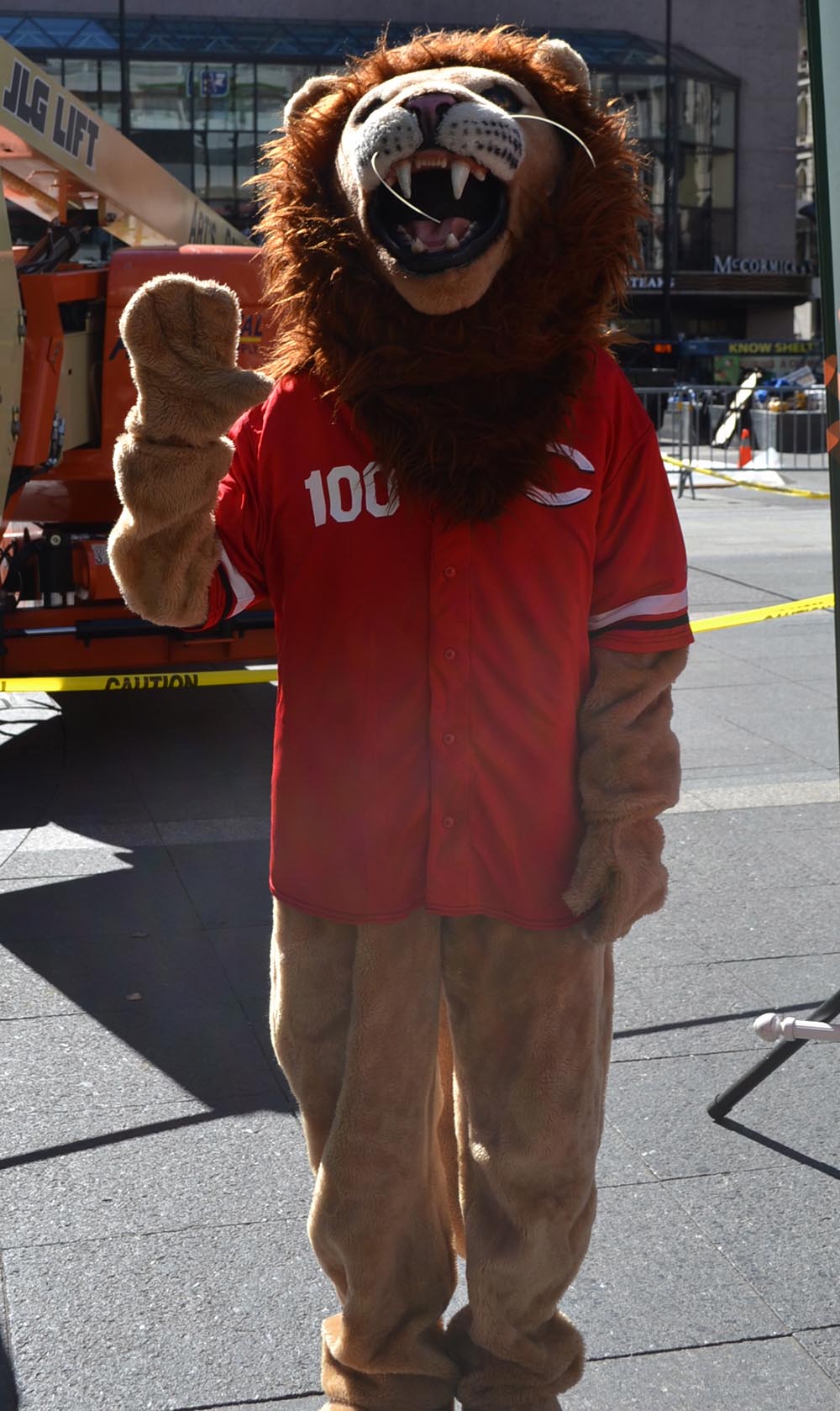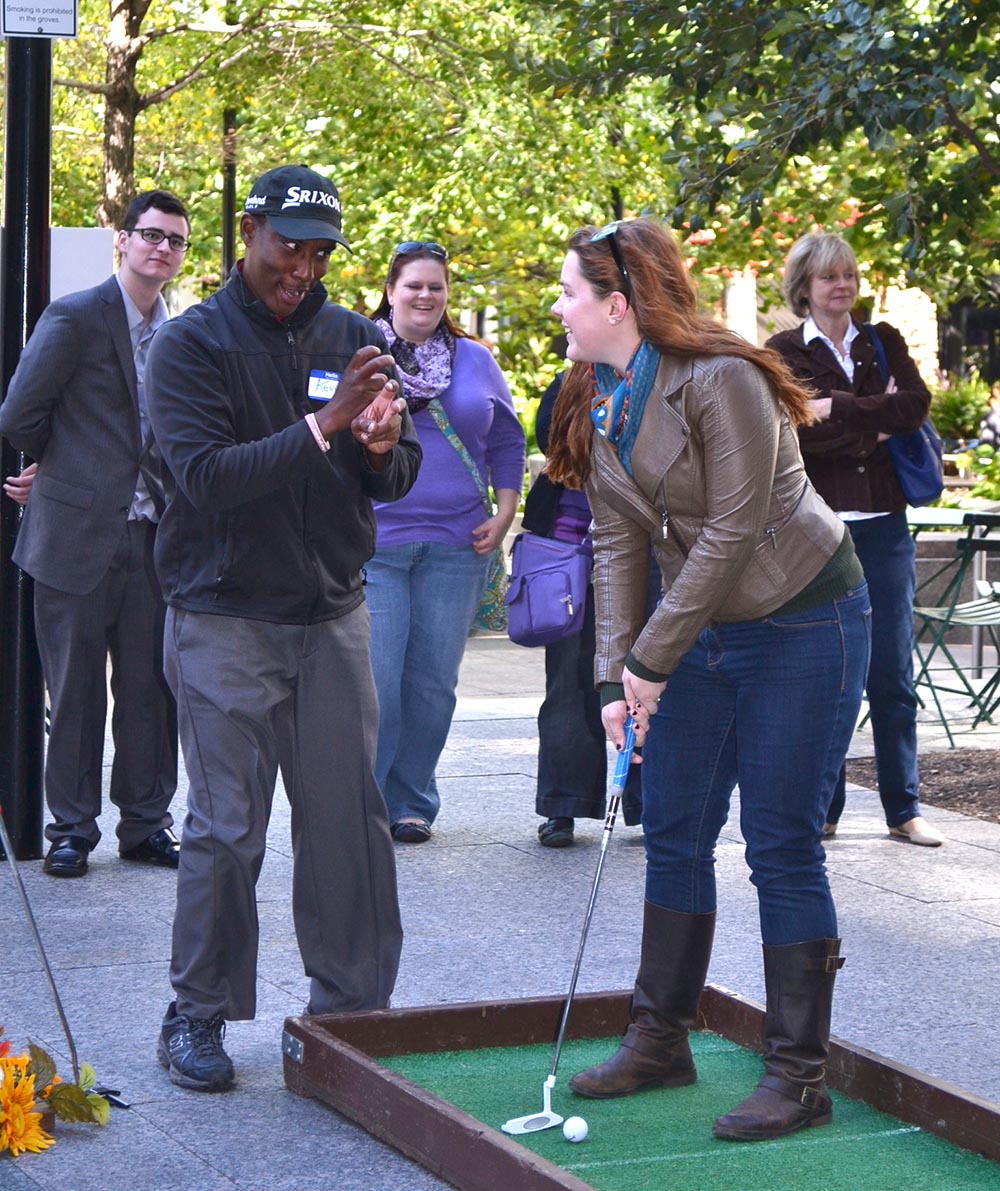 Posted Oct. 14, 2015