Su Casa health fair this Sunday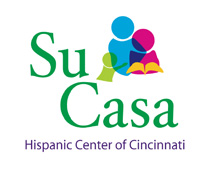 Report
Su Casa Hispanic Center anticipates the U.S. Census Bureau's population estimates to show an increase in the Hispanic/Latino community when released next week. That's why the non-profit agency continues to draw hundreds to its Health Fair that will be this Sunday in the San Carlos Community.
"The health care hurdle is high for many immigrants who find getting appropriate care difficult due to language, literacy and a lack of knowledge," Giovanna Alvarez, director of Su Casa said. "This event gets them over these barriers as we advocate for culturally and linguistically competent community care."
The Su Casa Health Fair brings together more than 20 health care providers from 9 am to 3 pm at 7036 Fairpark Avenue. Free mammograms, pap smears, prostrate screenings, glucose and blood pressure tests and dental checks will be available along with other health care screenings. More than 260 people attended last year.
"The Health Fair has benefited many over the years even detecting life-threatening conditions," Alvarez explained.
Between 2000 and 2010, the Hispanic population grew by 43 percent, which was four times the growth in the total population across the United States. In Ohio, the Hispanic population increased 63 percent during the same period. Social services agencies like Su Casa believe the demand for services reflects the growth of the community.
Su Casa was founded in 1997, adopted by the Archdiocese of Cincinnati in 2005 and is a program of Catholic Charities Southwestern Ohio. Su Casa serves the poor and vulnerable of the immigrant Hispanic/Latino community and provides social, educational, language employment and health care services. Its mission is to support self-sufficiency for those looking for a better way of life.
Catholic Charities of Southwestern Ohio contributed this report.
Posted June 10, 2015