Throwback Thursday: Irish dance a St. Patrick's Day tradition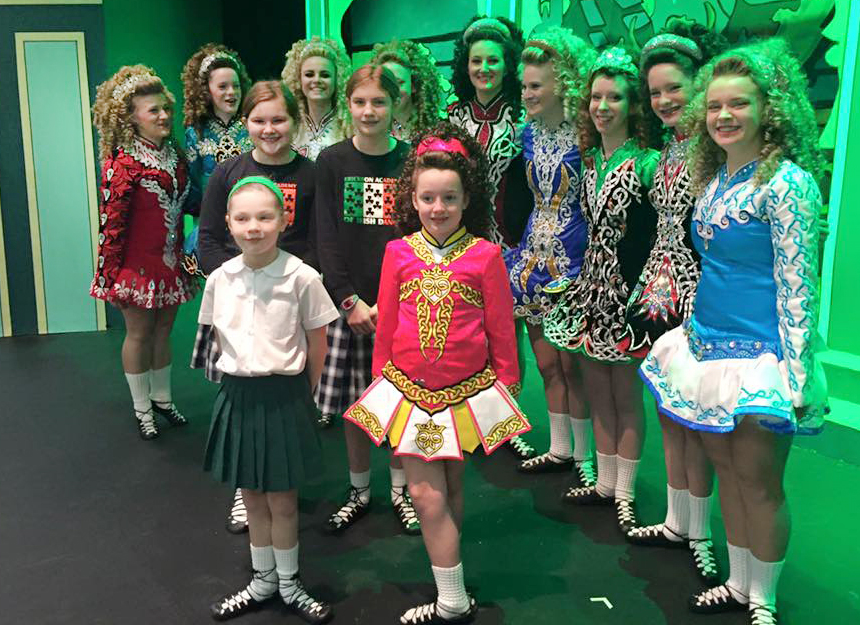 At Catholic schools, heritage centers, nursing homes and other locations around the Archdiocese of Cincinnati, those observing St. Patrick's Day are likely to come in contact with irish dance.
Though not an explicitly Catholic activity, irish dance gets most of its exposure on the feast of St. Patrick, the patron saint of Ireland. Since said feast is today, irish dance is the subject of this Throwback Thursday.
The history of irish dance isn't particularly clear, but it was spread by traveling "dancing masters" in Ireland at least by the 18th century. In modern times, irish dance exploded in popularity in the mid-1990s when Riverdance made its debut.
Irish dance is taught to beginners as young as 5 years old and classes and competitions exist for most every age through adulthood. An irish dance competition is called a feis. (The North American Feis Commission lists all feiseanna on its website. There are typically at least three feiseanna in the Archdiocese of Cincinnati's general area.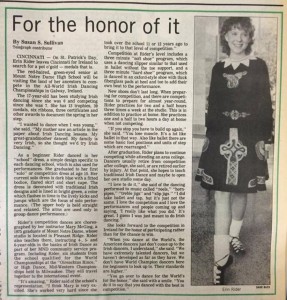 Dancers can qualify for regional, national and world championship level competition.
The black and white photos with this article come from March of 1988 and 1989 in The Catholic Telegraph and both McGing Irish Dancers, a school now based in Blue Ash. The dancer in the solo photo, Erin Rider, was then a student at Mount Notre Dame High School. She qualified for the World Championship of Irish Dance in 1989. She is pictured in a "solo dress," worn by dancers competing at higher levels.
The group photo is from 1988 and shows a group of dancers sporting their "school dresses," or basic costumes. Pictured from left to right are; Front row: Tara Rider, Maureen Stephan, Heather King; middle row: Heather McClanahan, Allison McClanahan, Michelle Hamm, Teresa Horne, Angie Metz; back row: Erin Rider and Jenny Duffy.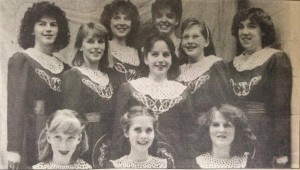 The Throwback Thursday team glanced around at various Irish dance schools' social media accounts to see if any were performing at Catholic schools and found an interesting connection. Just one school's public schedule included Catholic school performances and one of its teachers just happens to be in the group photo.
Allison McClanahan, the blonde second from left in the group photo, is now Allison Carr. She's a teacher for the Cincinnati-based Erickson Academy of Irish Dance, which had St. Patrick's Day performances scheduled at Summit Country Day, St. Ursula Villa, Guardian Angels and St. Dominic.
Welcome to The Catholic Telegraph's edition of Throwback Thursday. Throwback Thursday is a weekly online feature wherein users of social media share an old photo or anecdote about times gone by. We use Throwback Thursday to highlight the history of the Archdiocese of Cincinnati, and our publication.
Recent Throwback Thursdays
Role of women in the church examined
Just keep slugging
Farewell to the Catholic Chronicle
McDonald's Fish sandwiches started here
Consider getting the print edition
New computers, same mission