Fish Fry guide for 2014 now available online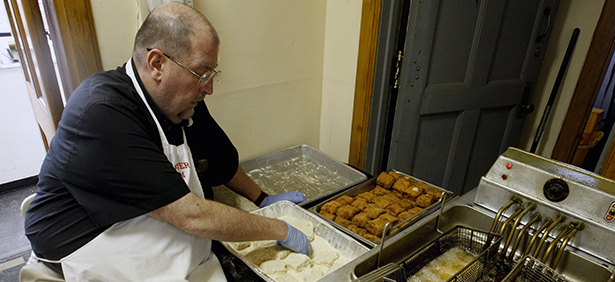 Staff Report
The 2014 Fish Fry guide, presented by The Catholic Telegraph is now available online HERE.
Nearly 4,000 people visited the Fish Fry calendar in 2013, making it the third-most popular feature on www.thecatholictelegraph.com behind the Festival Guide and Mass Time Calendar.
The 2014 Fish Fry guide lists 69 fish frys located throughout the 19-county Archdiocese of Cincinnati. The online guide also includes parish phone numbers and addresses as well as some menu highlights. A basic version of the 2014 Fish Fry guide was included in the March print edition of The Catholic Telegraph.
Fish Frys are a staple of Catholic culture in the archdiocese during Lent. Parish and local fish frys serve as parish fundraisers, community building events and as a convenient way for parishioners to comply with the Lenten duty to abstain from meat on Fridays.