Run for the Call square dance April 9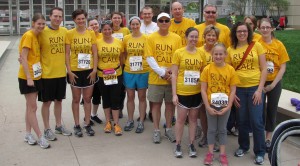 Once again this year, young adult groups from all around Cincinnati are coming together to put on a Square Dance in the City to support Run for the Call on Saturday, April 9th.
This year, the dance will be held in Clifton from 6-11pm (Free Square dance lessons from 6-7pm) at Annunciation school and will feature new live square dance callers.
Run for the Call helps provide financial assistance to men entering the seminary in the Archdiocese of Cincinnati.
Read the full story on the square dance, including registration information, at CincinnatiVocations.org.