Holy Name Church Mount Auburn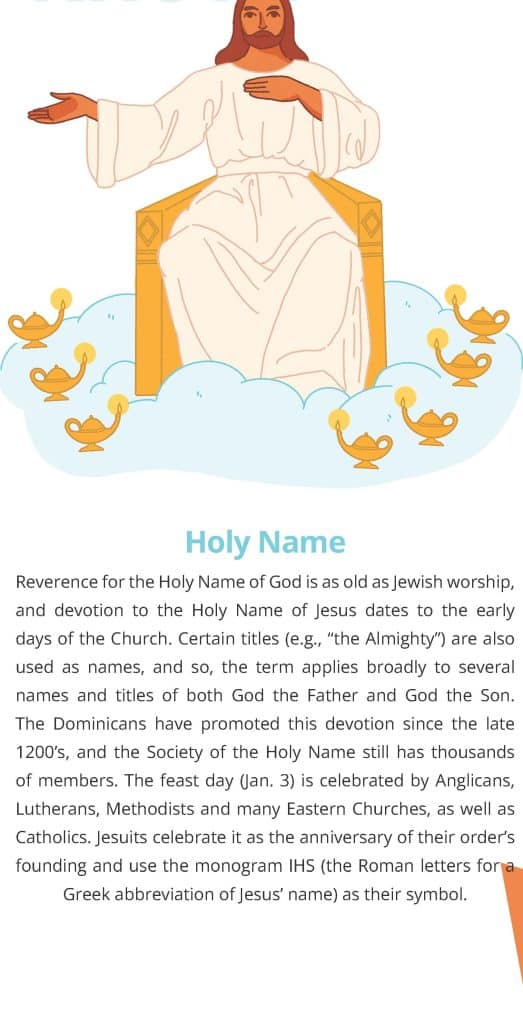 Holy Name (Mt. Auburn)
Holy Name Church in Mt. Auburn's spare interior looks tranquil at first glance, but is dominated by apocalyptic imagery and Scripture passages emphasizing the awesome glory and power of God.
1904
Holy Name parish founded in Mt. Auburn; originally located in a large house
1906
Construction on combined church and school building begun
1950
Construction begun on current church, late modified Gothic revival style
1951
Current church consecrated
1968
Care of the parish given to the Society of the Precious Blood
1977
Holy Name School consolidates with St. George, St. Monica, Assumption, Sacred Heart, and St. Andrews (at St. George) as Corryville Catholic
1990
Care of the parish taken over by lay pastoral administrator with a part-time archdiocesan pastor
2002
Parish partners with the Franciscans; friar priests minister at Holy Name and St. Monica-St. George
2022
Holy Name joins the Uptown family of parishes (with St. Monica-St. George and Annunciation)
1 Mosaic over the high altar, erected during the Second Vatican Council, portrays Christ in Revelation and other apocalyptic Biblical passages, with eyes "blazing like fire" and a sword."
1 Carved pediment (gable) over the recessed front door.
4 Carved wooden trusses, painted with symbols of God's Name, and other wood beams ornament the ceiling's single vault. A wide flat strip of molding at the vault's base rings the top of the walls
and is painted with symbols and Biblical passages about the Name of God in Gothic letters.
8 Sets of triple, round-arched stained glass windows. Each central window depicts one of the O Antiphons.
"We're a multicultural, very small parish. Over the years we've developed a family atmosphere– Everybody knows everybody by first name." Long-time parishioner Sister Ruth Bedinghaus, SdN
This article appeared in the April 2023 edition of The Catholic Telegraph Magazine. For your complimentary subscription, click here.